---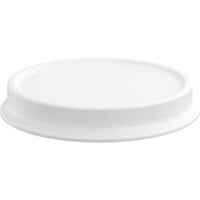 Susan Free Standing Soap Dish Holder Tray Soap Holder, Stainless Steel Painted. Created to bring everlasting beauty; this stylish piece is designed to increase the level of elegance in your bathroom.
- Manufactured in Spain.
- Color: White,Black
- Material: Stainless Steel
- Coated with matte paint
- Type: Free Standing
- Shape: Round
- Anti-corrosion
- Dimension: 5.1 W x 5.1 D x 0.8 H in.
Susan Collection has successfully passed the high demanding tests of long last durability and resistance to extreme uses (static charge or impact testing) to assure long last durability of the product. Anti-corrosion.