We've all probably heard people rave about how merino wool is the best base layer for kids when playing outside in cold weather. But why is that? What's so great about merino wool and why is it so expensive? Is it really worth it? And if so, which brands are the best? Our Creative Team member Somer Pickel, Appalachian mom of a whirlwind toddler, had the chance to test out seven brands that all make wool base layers for kids. She's sharing her findings on how they hold up to rough and tumble outdoor toddler play, along with her review on the quality, colors, pricing, thickness, durability, and sustainability of each brand. 
**This post was sponsored by the following merino wool companies: Chasing Windmills, Iksplor, Nui Organics, TK Clothing, Simply Merino, Wee Woollies, and Woolino. Product was provided as compensation for review purposes. All opinions expressed and photos herein belong to the author.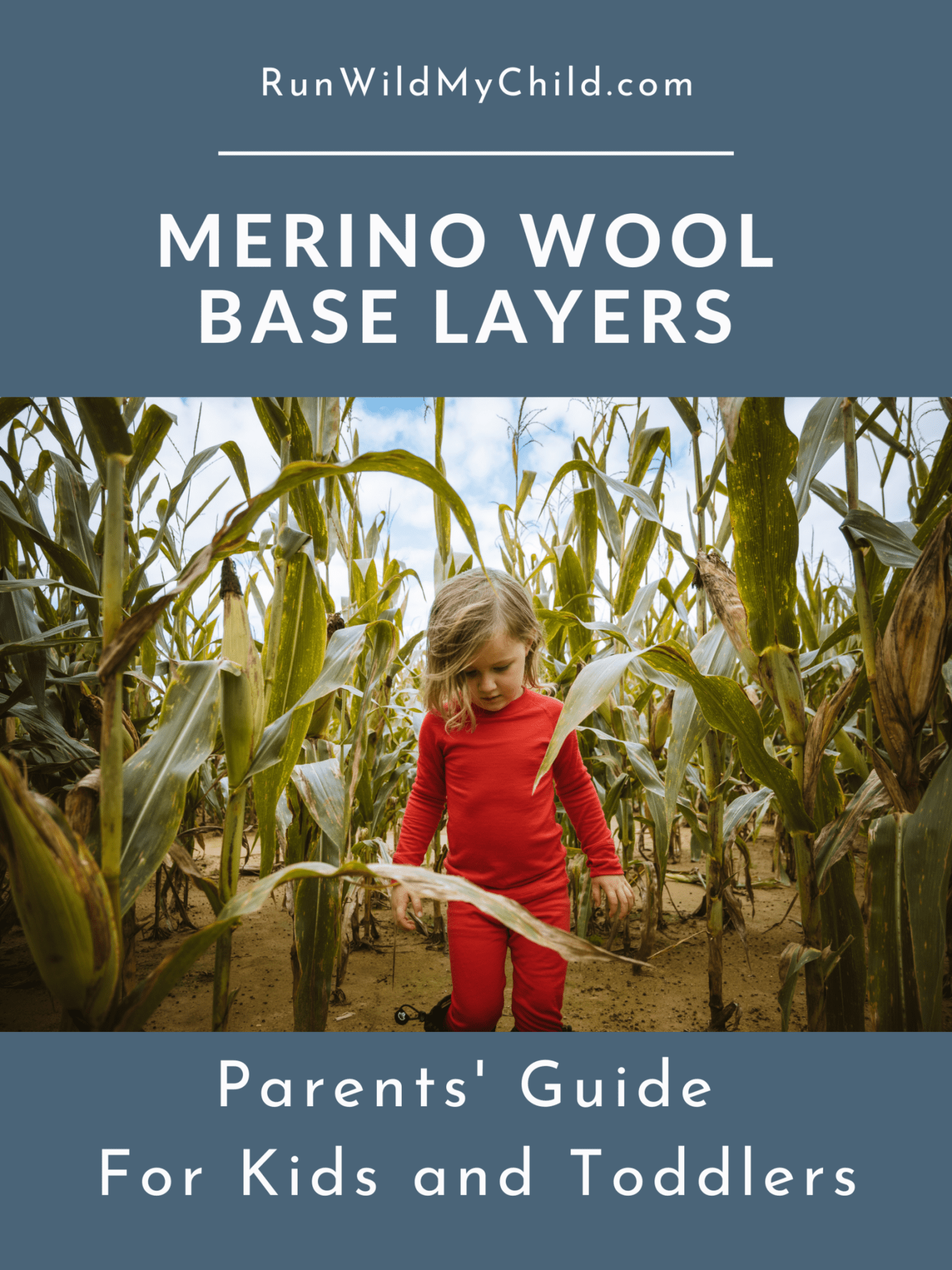 Layers for the win
Here at Run Wild, we strive to be your go-to resource for all things that help get kids outside. We're real-life parents who are keenly aware of how difficult it can be to get kids out the door.  Especially when the weather isn't ideal. And once outside, you need to keep them out for longer than a few minutes. Because let's be real, when the crew is finally outside, you're only going to last as long as your most uncomfortable member. The only thing worse than being cold is your child being cold or even just worried they are.
With winter on the horizon, we are here to help you avoid unnecessary stress regarding dressing your kids in all their winter layers. Layers, layers, layers. I'm sure you've heard over and again how important it is to layer your child when out in winter weather.
Kids will stay warmer outside in cold weather if they wear layers. Layering helps trap and warm the air between the layers of clothes, which keeps kids insulated and warm. Layering also allows them to adjust their clothing depending on the weather, activity, or situation. They can take off a layer if they're doing something active, or put on an additional layer if they're cold. 
Typically, kids need three layers for cold-weather outdoor play: 1) a base layer to wick away moisture; 2) a mid-layer to insulate and help retain heat and maintain body temperature; and 3) a shell or outer layer to protect from water, wind, rain, and snow. Base layers are usually long-underwear/thermal type clothing that fits close to a child's skin. The middle layer is great for fleece or other sweatshirt-type material. And the outer layer is a warm waterproof coat or shell. You can always add additional layers or thicker layers if the temperature drops. Or shed layers when there's warmer weather or your kids are active.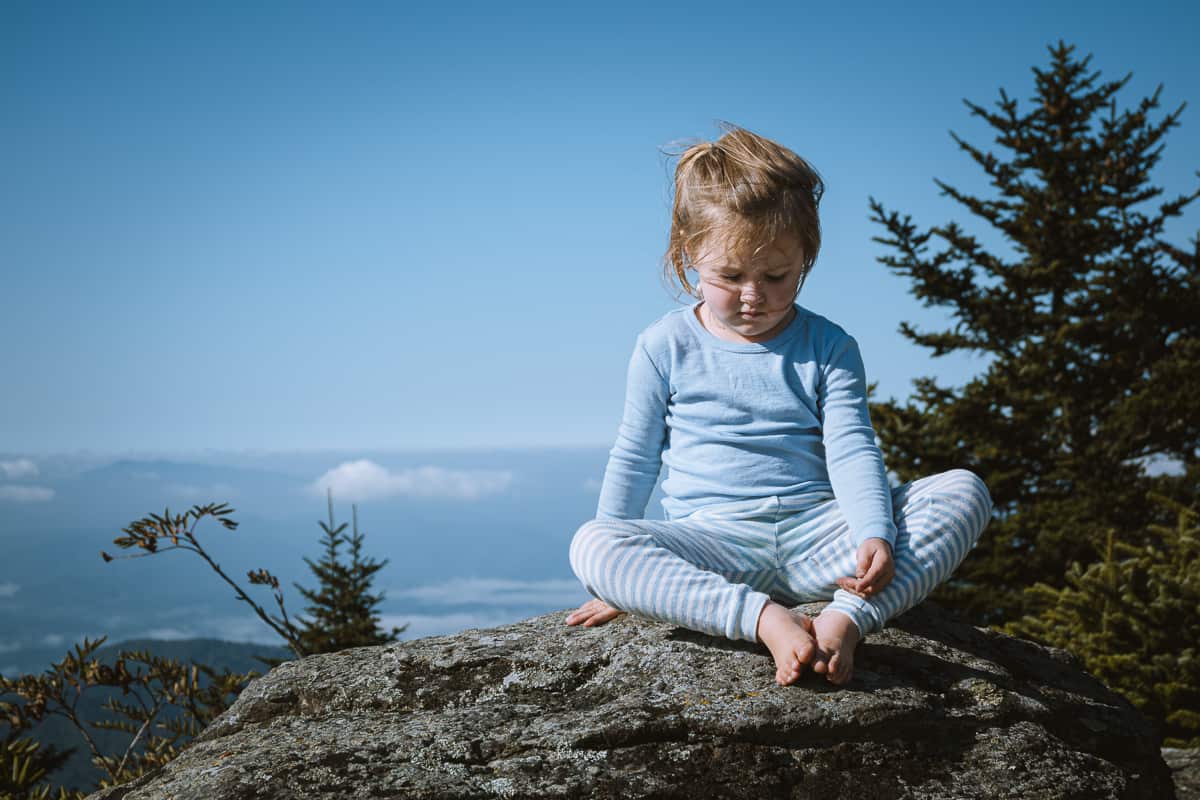 A base layer makes all the difference
A thermal base layer is the very bottom layer of clothing that kids wear.  They're also called thermals or long underwear. You may have even had some as a kid – they were usually made of a waffle weave cotton material. Cotton is a poor insulator of body heat and performs horribly if it gets wet (from snow or sweat), so it likely didn't keep you all that warm for long. Luckily, now, most children's base layers are either made of wool or synthetic materials. 
A good quality base layer is imperative if you're going to be spending a lot of time outside in the cold. It can help keep a child warmer than a huge thick puffy coat. But unfortunately, base layers for kids are some of the most overlooked pieces of kids' winter gear. It's easy to remember that kids need a coat, snow pants, and boots. However, if you are committed to spending quality time outside with your kids, you need to be prepared to invest in the best base layers for them.
You've probably heard everyone recommend wool layers as your base layer (even over synthetic base layers). But why? What's so great about wool? And why does it cost so much? We're here with the answers as to why wool is a great option for your base layer needs. We tried and tested a variety of brands of wool layers and are here to give you the scoop on each of them.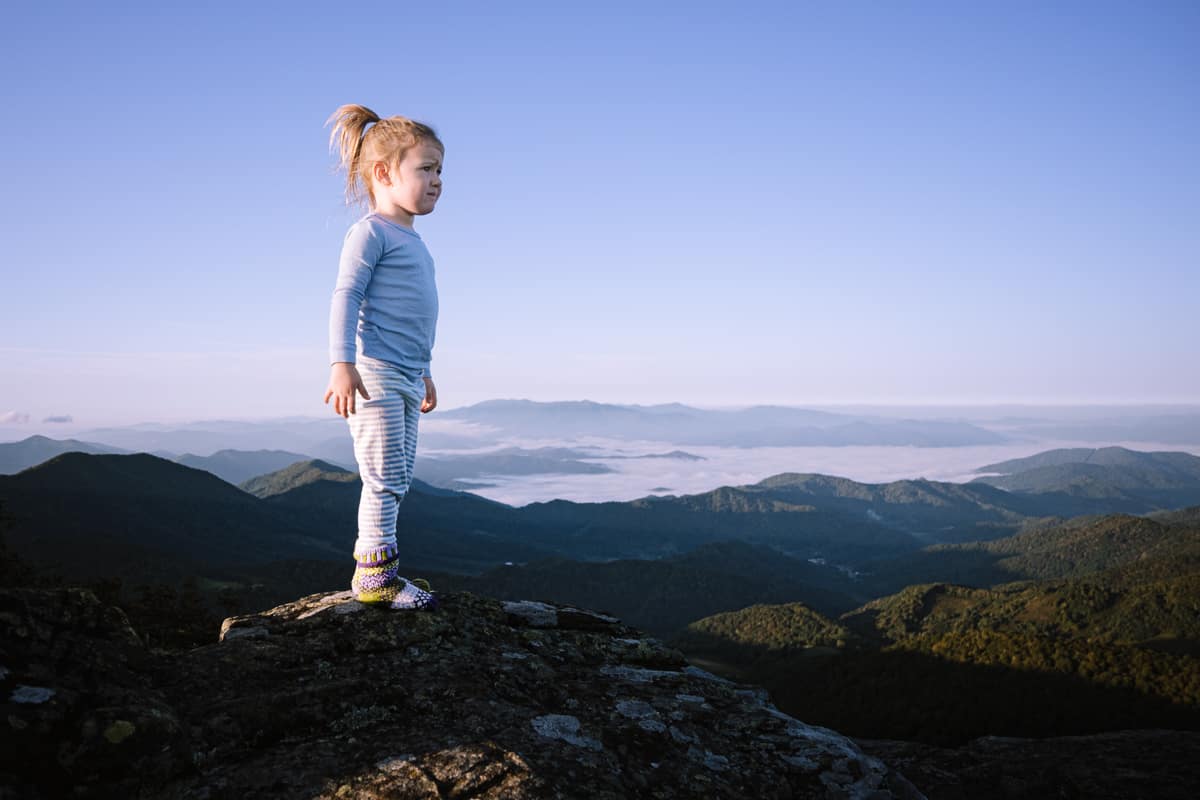 What is merino wool   
Humans have used wool for clothing for millennia, and have been selectively breeding sheep for superior fleece for hundreds of years. Merino wool comes from breeds of sheep that produce extremely fine wool fleece. These fine fibers provide the wool more flexibility, giving it a strong yet buttery soft, and comfortable feel. Given their natural origins, merino wool fibers are biodegradable. The sheep are typically sheered once a year, which also makes wool a renewable sustainable resource.   
As a mom who cares about the health and future of our planet, I find these facts quite alluring. However, it's how well merino wool keeps my child safe and comfortable that's truly won me over.
Merino wool is naturally breathable and can absorb large quantities of moisture. It can absorb a third of its weight before it even feels wet! As the fibers absorb moisture vapor, they move it away from the skin. That means when it's hot out, the merino fiber evaporates the vapor outside the fabric—which will help keep your little one cool. When it's cold out, the vapor condenses inside the fibers and puts off heat, even when wet, which helps keep your child warm.   So, yes, you heard that right. Merino wool kids base layers can be worn year-round and aren't just for cold weather conditions.
Qualities of merino wool
Other fabulous positives about merino wool are that it's quick-drying, odor-resistant, and stain-resistant. This makes it perfect for puddle jumping and exploring creeks! The fabric is also much more durable than cotton, machine washable, hypoallergenic, and naturally UV resistant.  Did you catch that last bit? Yes, merino naturally blocks UV rays—some brands listed below tout a UPF of 50! Can you say, hello reef-friendly sun protection!  
Merino woollies are extremely functional as base layers for cold days, as pajamas, or even as stand-alone clothing for warm days, making them a triple-threat and three times as useful. The form-fitting design of merino wool base layers means that it's an easy option for wearing under other clothing without a ton of fuss from your little ones.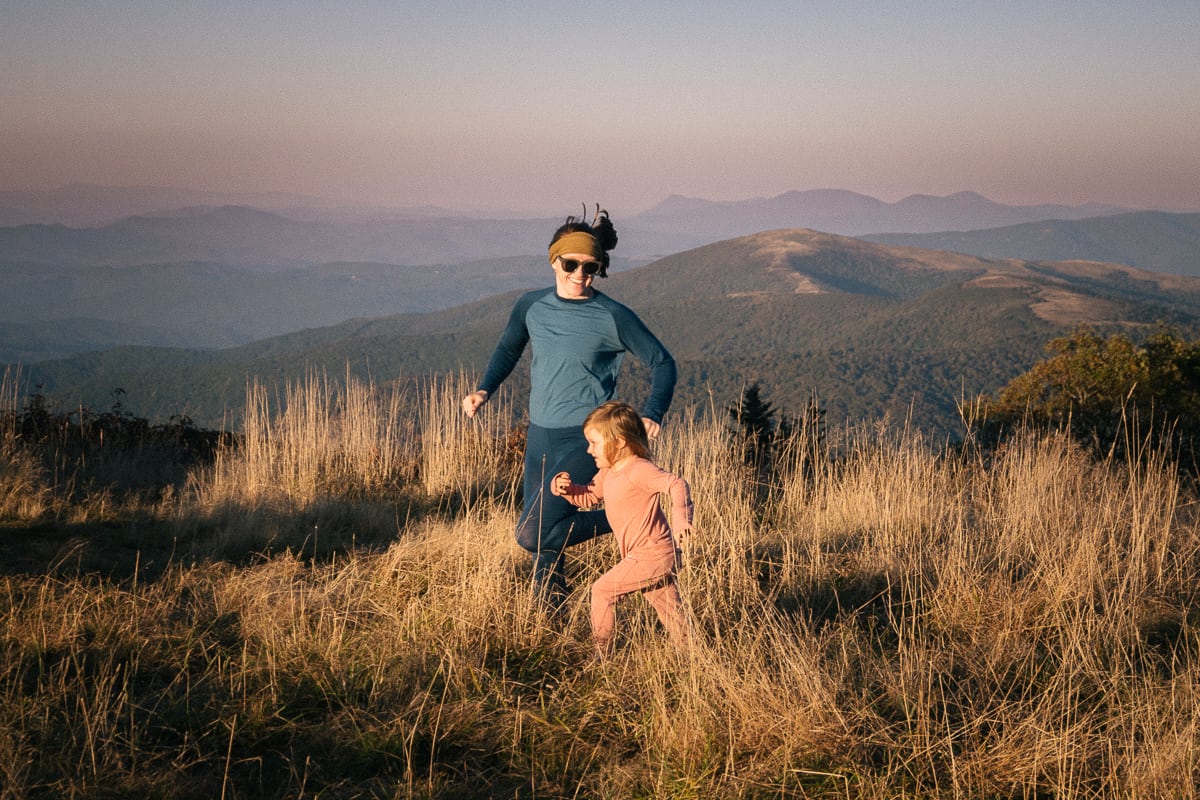 Merino wool is an investment
For many families, merino base layer/pajama sets are a bit of an investment (the brands listed in this article range from $63 to $109 USD). Although merino's durability, versatility, and sustainability justify their cost over time, the initial price tag can be a hard pill to swallow.
It can be hard to spend a higher amount on kids' clothes when you know your child will likely grow out of them in a season. This is especially true when buying for multiple quickly growing children. However, while investing in a wool winter layer can be pricy, they usually last a long time, making them suitable for handing down to another kid (or reselling second-hand). Lots of brands offer wool base layers for kids that are designed to last longer with cuffs that can be rolled up or down so that your child can get multiple seasons of wear out of one size.
Wool layers are also great for handing down, recycling, or reselling.  If you have multiple kids, wool layers can be passed down from one kid to the next (they're very durable). Sometimes wool layers are saved for generations and passed down to grandkids (talk about a long-lasting investment). For me, this makes merino wool the best option for sustainability and keeping clothing out of landfills. 
Pro tip: To save some money on new items, you can sign up for the newsletter for many of these companies and receive info on sales, special officers, Black Friday deals, seasonal discounts, free shipping offers, off-season sales, and more. You may have to be patient and willing to purchase in the off-season, but the discounts can pay off!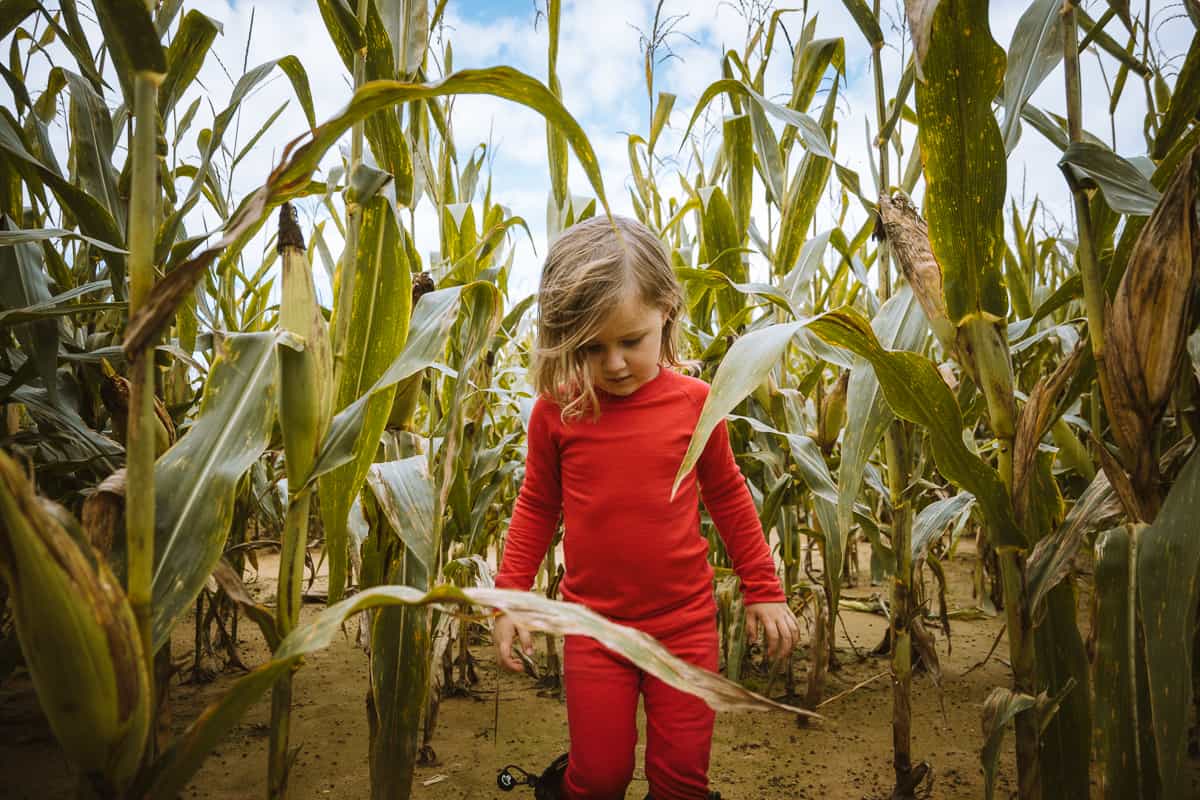 Best brands for wool layers for kids
There are a lot of brands out there that sell merino wool layers. So, how do you know which one you should buy? The good news is, most of the brands in this lineup are small parent-owned and operated companies. They're all reputable brands that make high-quality products. And because they're parents, they also know the pricing struggle all too well. Multiple brands have designed wool sets with features for growing children in mind or affordable options for moving on to the next size.
Here are the brands of merino wool layers we tested and our top picks for the best merino wool brands for kids (alphabetical order):
Tried and tested (by a very active toddler)
In preparation for this article, I reached out to the above-mentioned brands about testing their products. Each of these brands produces merino wool base layers specifically for children. We have since been thoroughly testing the woollies since late summer. And when I say thoroughly, I mean I put the wool on my toddler and set her loose in the forests, creeks, and alpine balds of Southern Appalachia. She's a force of nature, so she's given them some real wear and tear. Personally, I can't think of a better fabric durability and kids baselayer tester than a toddler.   So, here is our review of each brand and how they tested.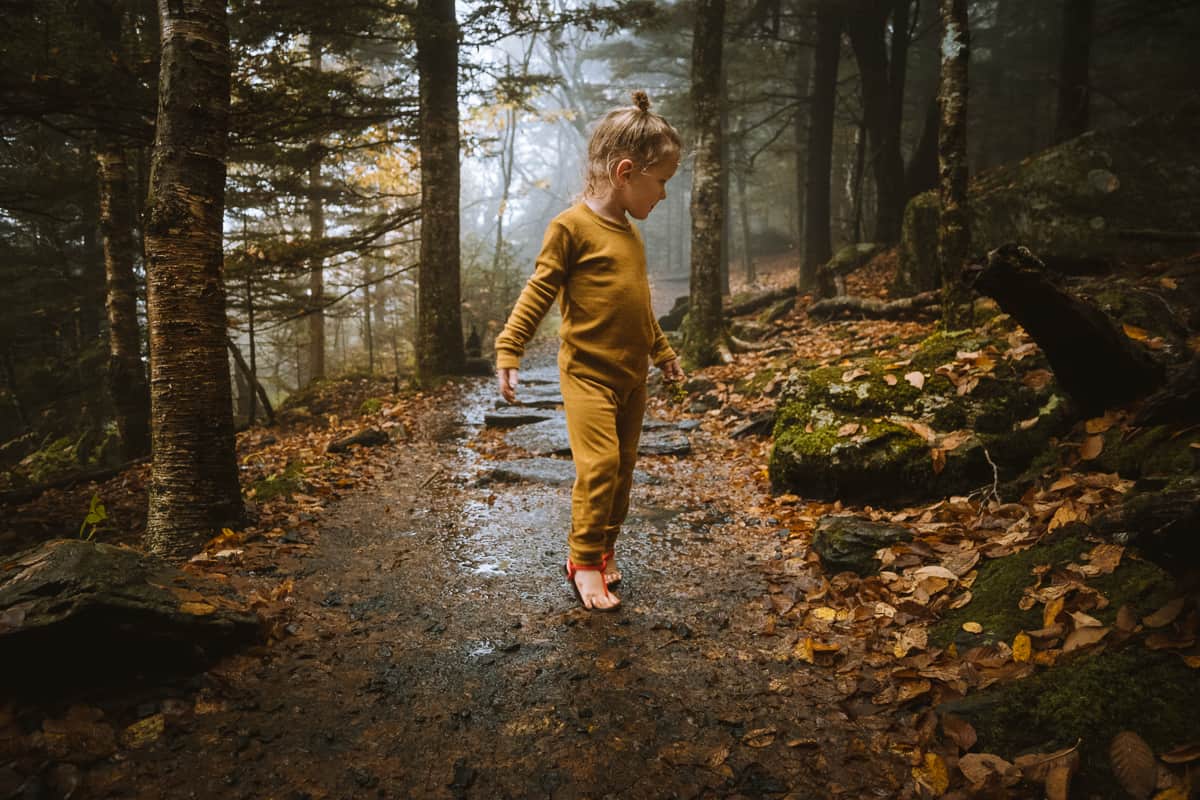 1. Chasing Windmills
About the brand
Chasing Windmills is a small family-owned and operated company located in Denver, CO. When browsing their website, it's easy to see they are deeply committed to environmentally friendly and sustainable values. Chasing Windmills was born by a mother-father team (of twins) out of respect for Mother Nature's goodness, and their commitment to minimizing their impact naturally follows.
They source traceable wool from comes from pasture-based sheep roaming freely in mountainous New Zealand and Australian meadows. Their merino is certified by ZQ Merino, the Global Merino Quality Assurance Program, and the Responsible Wool Standard. The RWS program focuses on five cornerstones: protecting animal welfare, preserving land health, protecting social welfare, traceable chain of wool custody, creditable certification by professional third-party auditors, and stakeholder input and engagement including animal welfare and environmental experts.
Their partners in merino meet strict animal welfare, environmental, and economic sustainability standards.  Mindful of their eco-footprint, they purchase carbon offsets to ensure that renewable energy projects and greenhouse-gas-capture projects offset the environmental impact of their home office and shipping.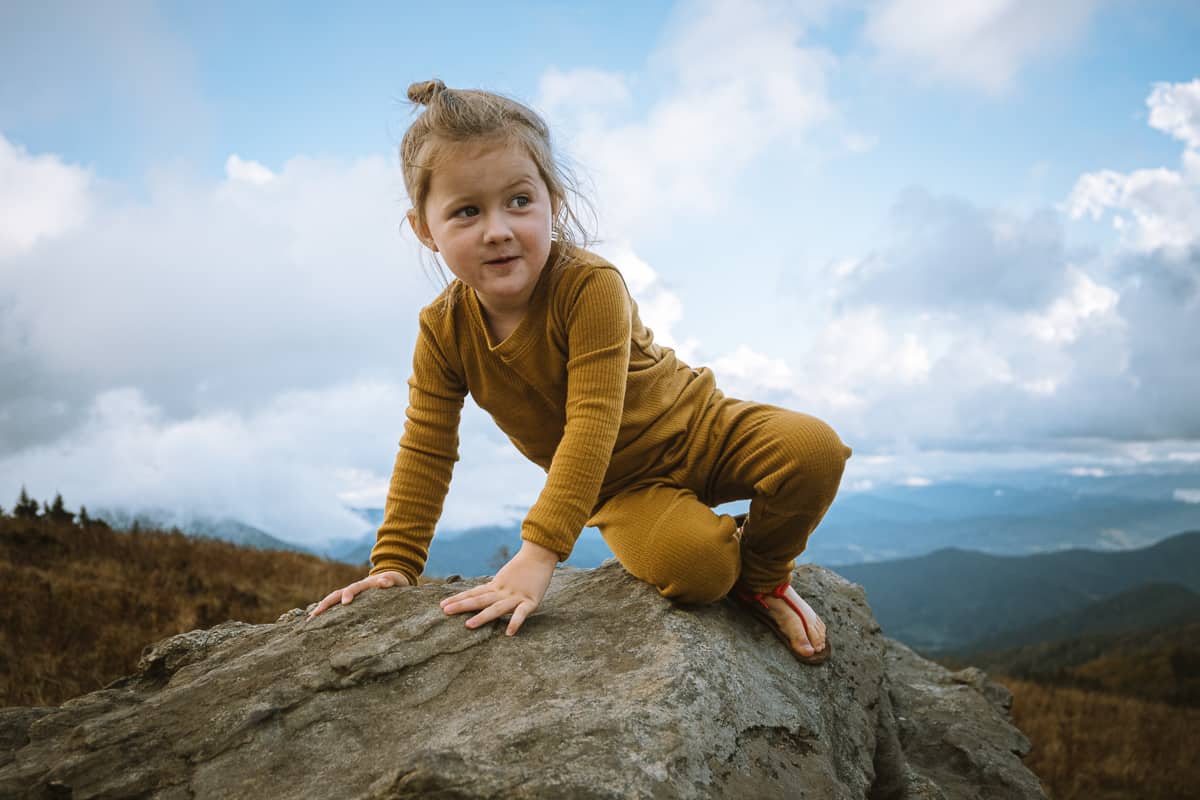 Why we love this brand
I love Chasing Windmills' beautiful earth-toned colors and classic designs. The owners explain that they choose their colors consciously to avoid passing fashions—and hopefully last multiple siblings/children. My kid absolutely glowed in our local forests in the golden amber color gifted to us for this article. I love the natural hue and she loved its brightness.
The Chasing Windmills' woollies are the only merino wool set in this lineup whose fabric is obviously ribbed. The ribs are extremely soft and seem to give the woollies a bit more flexibility. They're of excellent quality and great for outdoor activities.
My favorite aspect of Chasing Windmills' wool base layers is that they have reinforced knees (hallelujah!). As a toddler mom, the knee patches are a weight lifted off my shoulders. My child wears woollies year-round, day and night, over and over. Eventually, even the best quality clothes start to give under that sort of pressure. Inevitably, the first place she blows through in her wool sets is the knees. The extra protection from the get-go is hugely appreciated. I know the patches will save me the time I would've spent patching them. I should also point out, the knee patches are extremely well done. They blend nearly seamlessly into the pants. Even though they add an extra layer of durability, they aren't bulky in any way.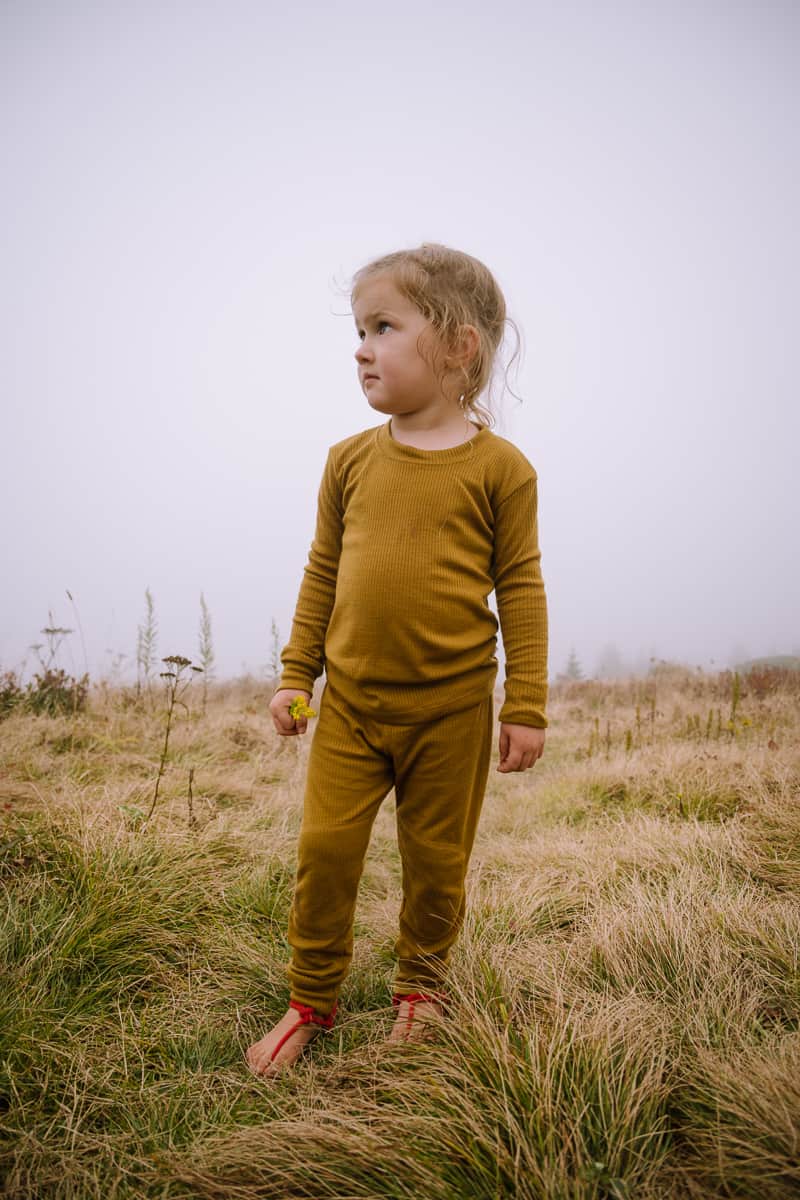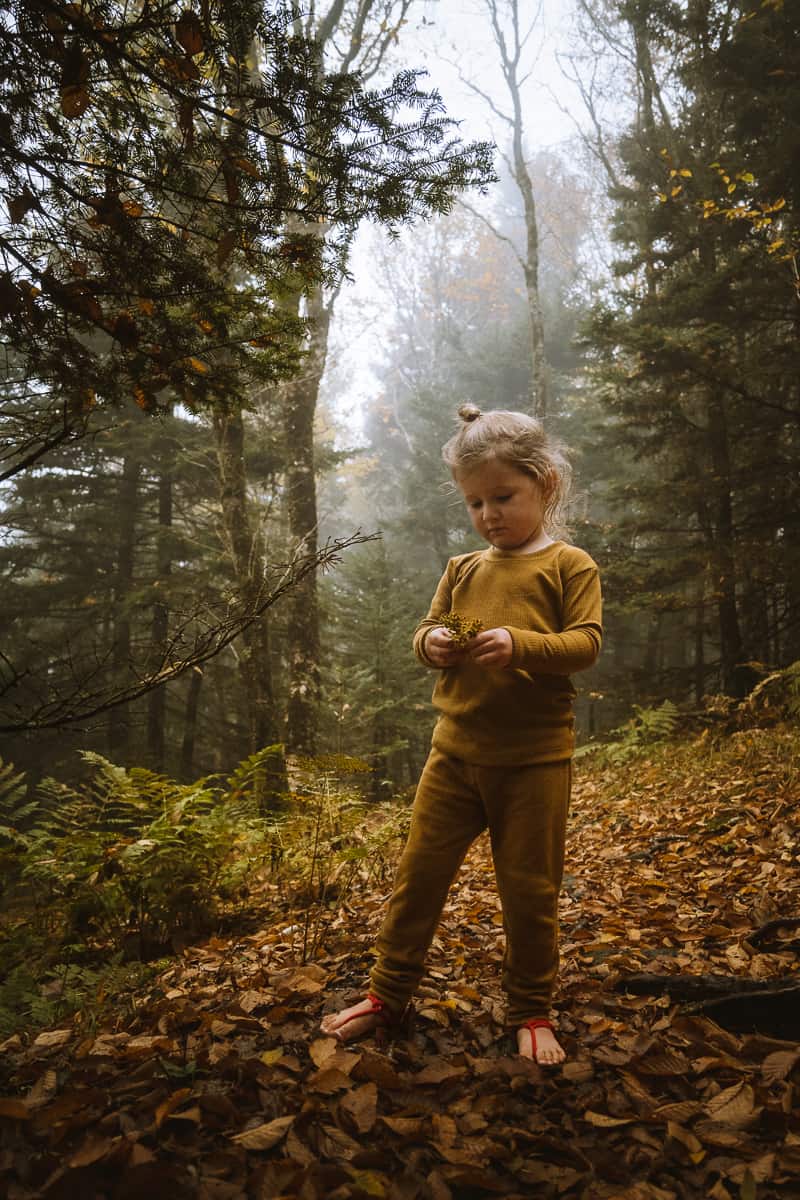 Sizing, price, and options
Chasing Windmills' merino wool base layers for kids are made in the USA with 100% merino wool (18.5 micron, 200 GSM). They are available in a size range of 3 months to 12 years.
The company sells via a direct-to-consumer site model that allows them to offer its products at more affordable prices. The thermal long-john wool layers are sold in a set (long sleeve shirt and pants) for around $77 in a variety of different colors.
Their product line includes base layers, mid-layers (sweatshirts, hoodies, pants, skirts, etc.), neck warmers, socks, beanies, swaddle blankets and crib sheets. They also offer women's sets in a wide size range that look delectable.   
Shop the full line on the Chasing Windmills website.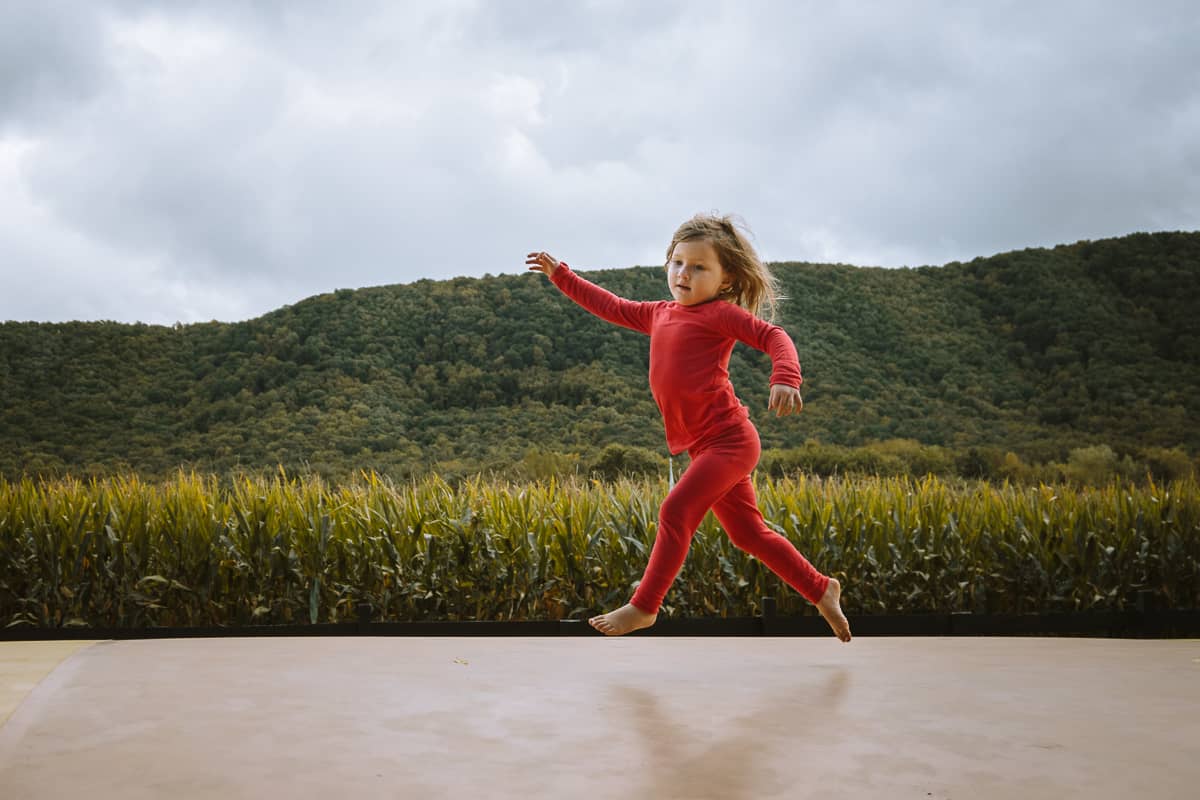 2. Iksplor
About the brand
Iksplor is a small family-owned and operated company based in Jackson Hole, Wyoming. Their mission is to create easy-to-use and care for clothing that helps get kids outdoors and wherever their childhood adventures take them. On their website, it's obvious that the sisters are passionate about their commitment to sustainability.
Iksplor makes its products from 100% ZQ certified merino wool (18.9-micron, 200 G5M). ZQ wool is from New Zealand and certified to very high standards for the welfare of sheep, land, farmers, farmworkers, and of course wool quality. ZQ reports each and every fleece is hand-selected by highly skilled "wizards of wool" for fiber quality prior to certification.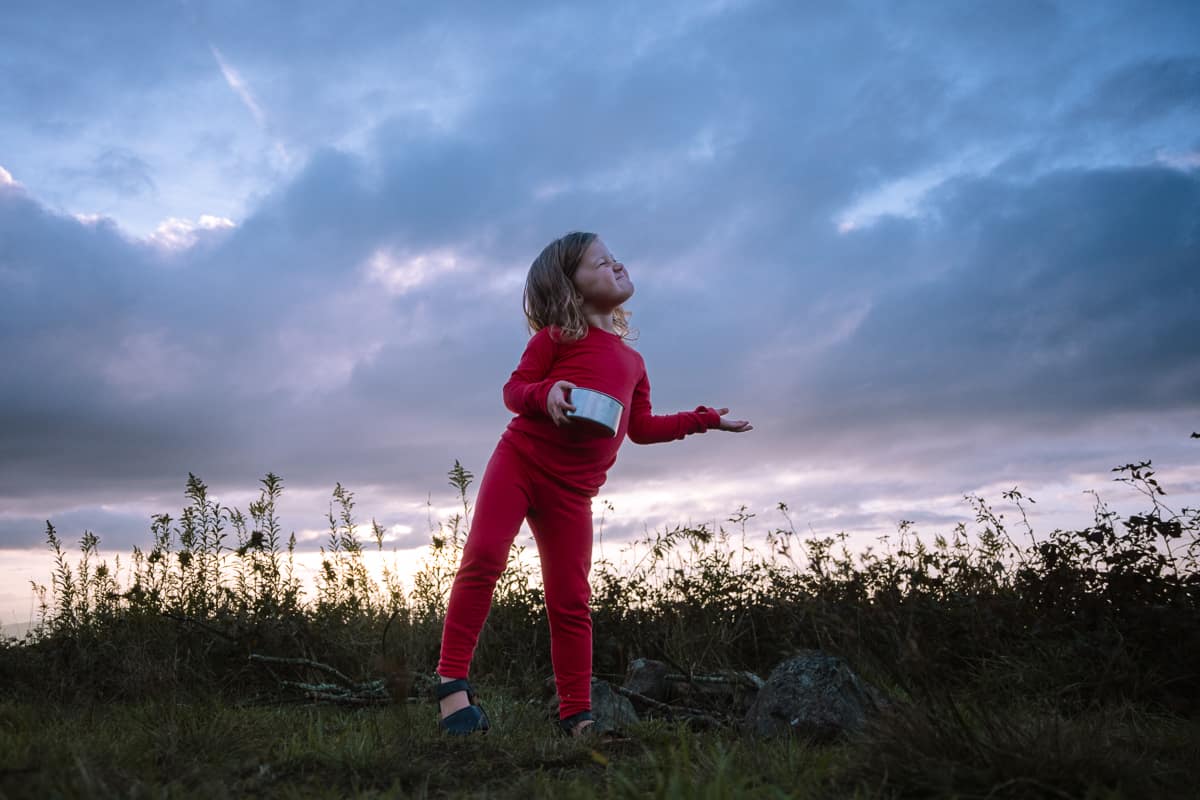 Why we love this brand
Iksplor sets are offered in some really fantastic colors. My kiddo was gifted the raspberry color and let me tell you, she loves them (and so do I). The bright color drew her in immediately. She was literally clapping while jumping up and down! And I love how visible she is in fields and forests. I never have to wonder where she is when she's wearing these woollies, which makes hide and seek extra comical.
Some of my favorite aspects of the Iksplor set are its 50 UPF sun protection, long-fitting limbs, and torso, thumbholes, and flatlock seams. These woollies are perfect for string bean kiddos like mine. The long features really stretch out the wear time for quickly growing children and move exceptionally well with my always rolling and wallowing toddler. This feature will let us get extended wear out of one size of wool layer. 
The fabric of these merino woollies is quite soft and thin, but somehow substantial, even so. The thin close-fitting features make for perfect base layering in colder months and cool sun protection in warm environments.
All the products are high-quality and hand-me-down ready. But, if you don't pass them on to another when your kiddos are done with them, you can send them back to the company (no matter the condition) and receive 20% off your next order. Once receiving the wool it's repurposed, reused, or composted.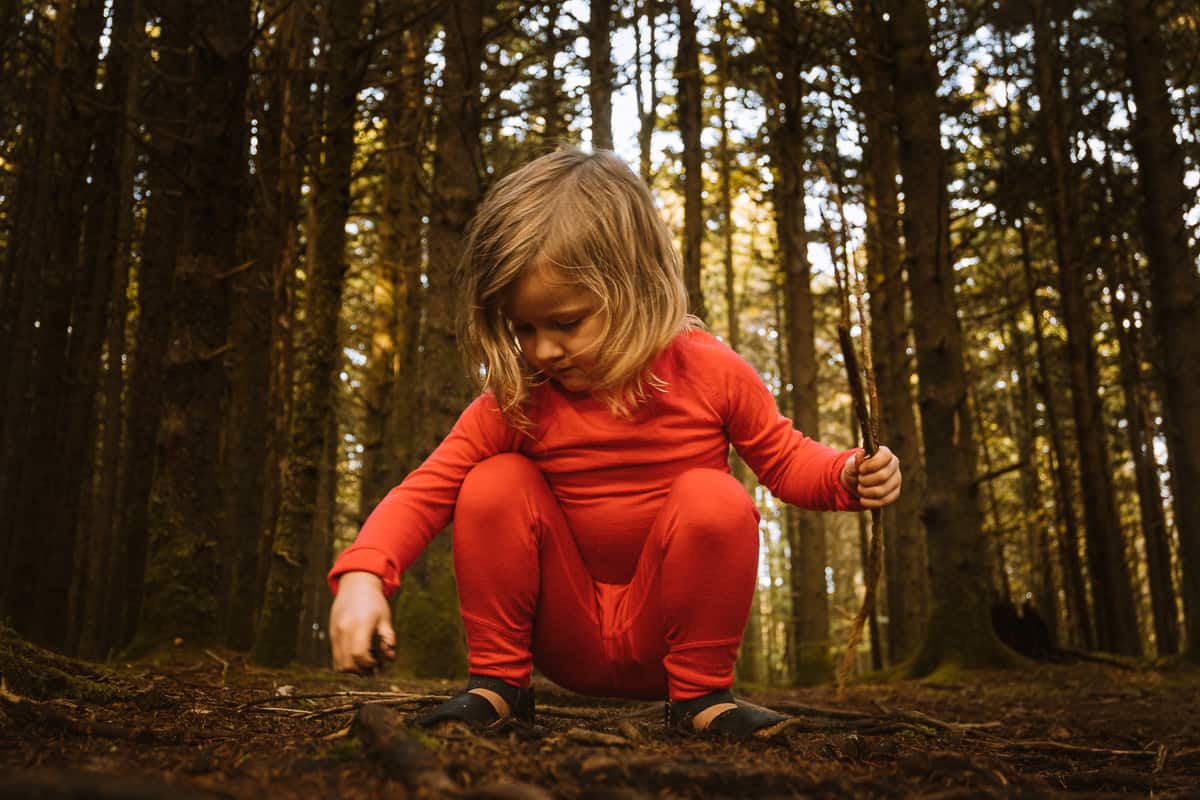 Sizing, price, and options
Iksplor makes their base layers in a size range of newborns through 12 years.
The wool base layer set (long-sleeve shirt and pants) sells for around $89 (0-24 months) and $109 (2-12 years). 
In addition to base layers, the company makes beanies, neck warmers, and a swaddle/adventure blanket.
Shop the full line on the Iksplor website.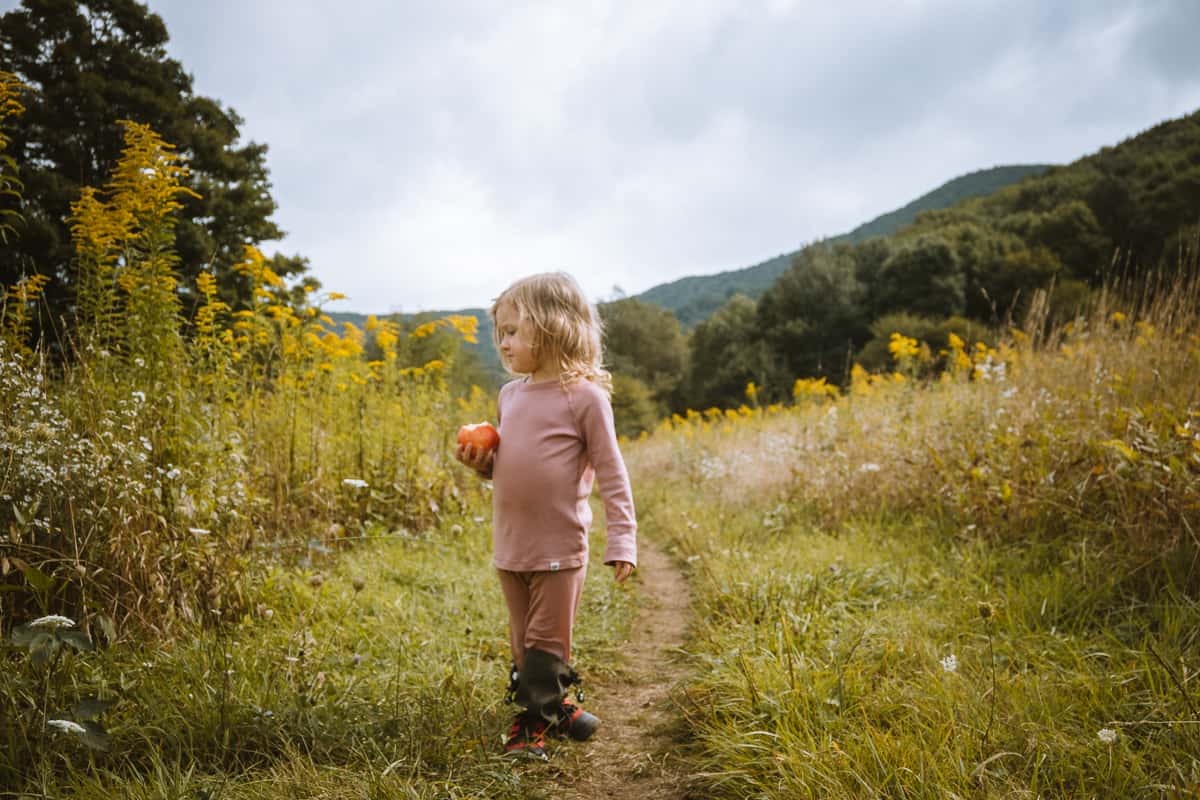 3. Nui Organics
About the brand
Nui Organics makes a wide range of beautiful functional products and wool base layers for kids. They're a company founded on ethical sustainable practices. The company takes special care to lessen their impact on the environment, even in the smallest details—like recently changing their product labels to biodegradable fabric and using compostable mailers.   
Nui was founded in 2004 by a New Zealand mom with a small collection of organic merino wool baby blankets. The company's guiding philosophy has always been to make something good, that causes no harm, and provides a safe, natural alternative to something that didn't. They partner with factories in Bulgaria, India, and Lithuania that are committed to sustainable development and fair social conditions within the apparel industry.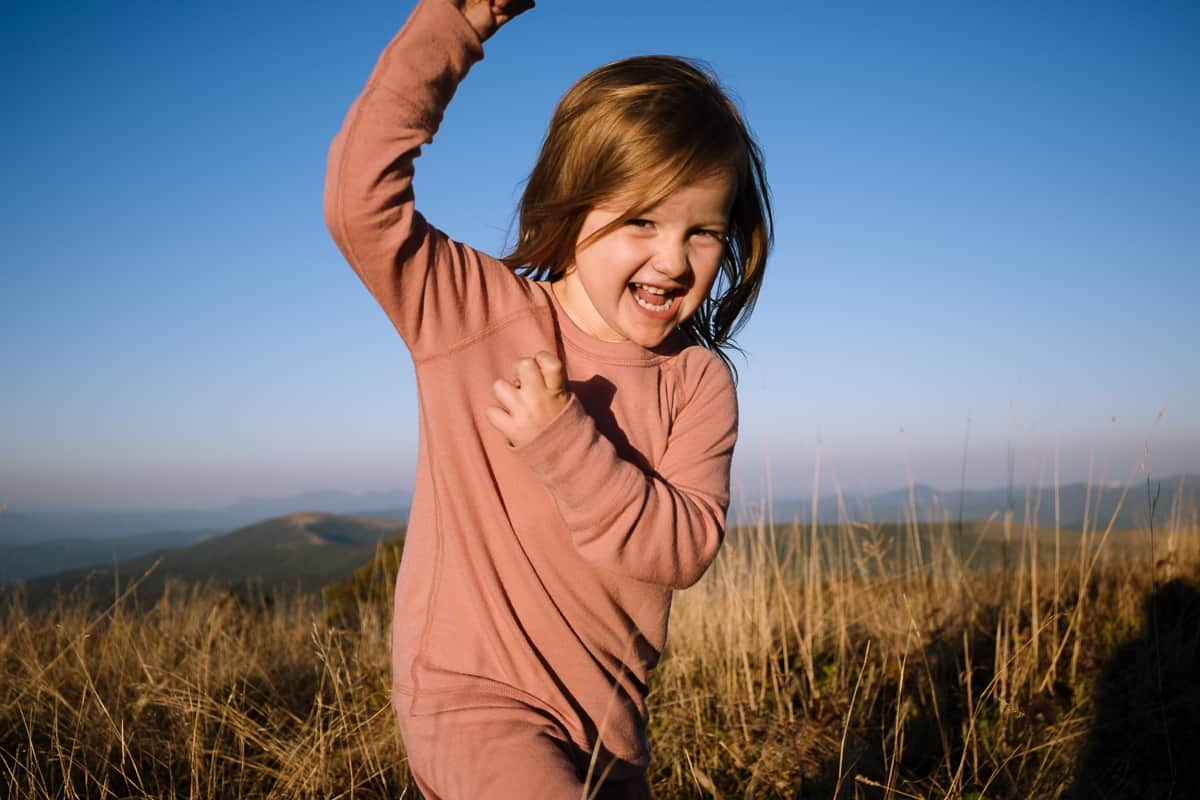 Why we love this brand
Nui's merino wool thermals are insanely soft to touch, which I am guessing is due to using 17.5-micron fiber. For reference, human hair is around 100 microns. This makes it some of the softest merino wool on the market. 
One of my favorite features of Nui's kids wool base layers is the extra-long cuffs on the arms and legs. The long cuffs allow for you to size up and get multiple years of wear out of each woolly set, even with growth spurts on the horizon! Our kiddo has been wearing the same set of Nui woollies for about 18 months and still has plenty of growing room left in them.
Nui has also added knee patches to their woollies, which I am a HUGE fan of. The knee patches aren't only adorable; they're extremely functional—especially for crawlers or those who wear the woollies as stand-alone garments rather than underlayers.   
In the last few years, Nui has made the shift to making clothing that is simpler and more timeless. Their color palates are beautiful and perfectly complementary. The complementary colors and high quality make Nui the place to go if you're into building your child a functional capsule wardrobe.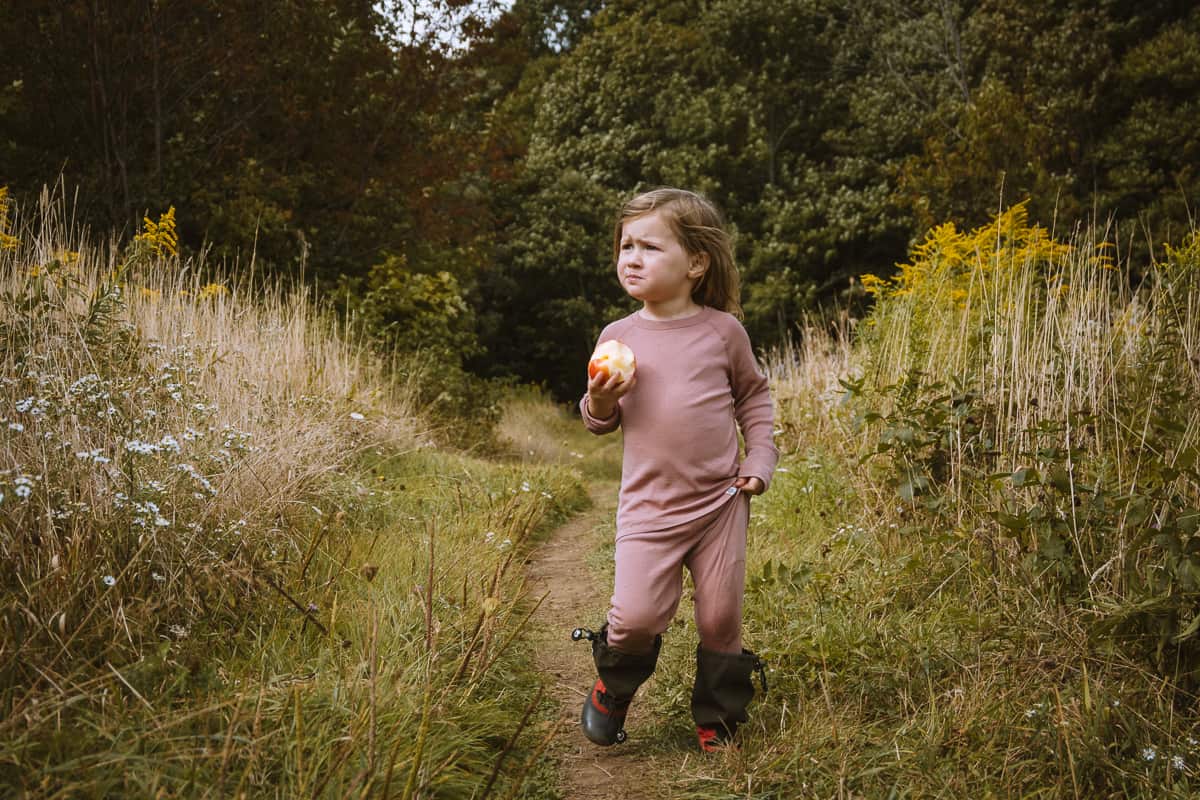 Adult sizes are now available
Now, to all you fellow Mamas out there researching and buying your kids' top-notch gear while YOU are still squeezing into the same base layers you've had since high school (please tell me I am not the only one)…I have great news. Nui Organics has expanded its product line into the adult realm! Now you can get gorgeous merino wool layers for the whole family! 
The company quite kindly gifted me a set of their new adult merino tencel blend base layers, in addition to the kiddo merino thermals for this article. And shoo wee, are they soft, comfortable, and breathable. They're also extremely lightweight and temperature regulating, making them the perfect base layer/pajama combo to take on any backpacking trip or even wear under my nursing scrubs on cooler days.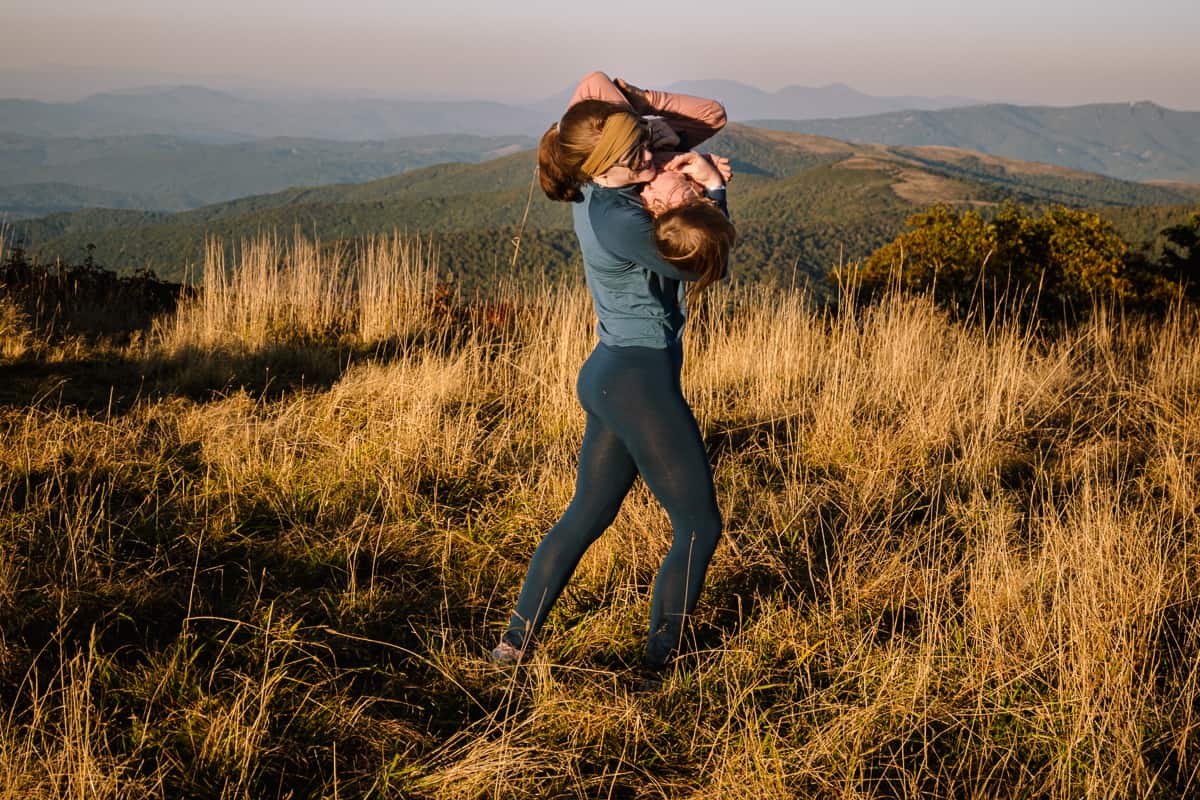 Sizing, price, and options
Nui Organic's merino wool base layers are available in a size range of newborn to 12 years.
The wool base layer set (long-sleeve shirt and pants) sells for around $69. 
Some of their other lines, outside of merino thermals, include merino mid-layer knits, 100% organic cotton thermals, heavenly soft merino silk blends, and the newly introduced merino tencel blends.    
Other products (in addition to the wool base layers) include merino wool clothing such as tops, dresses, leggings, shirts, sweaters, socks, cardigans, and booties. 
Shop the full line on Nui Organics website.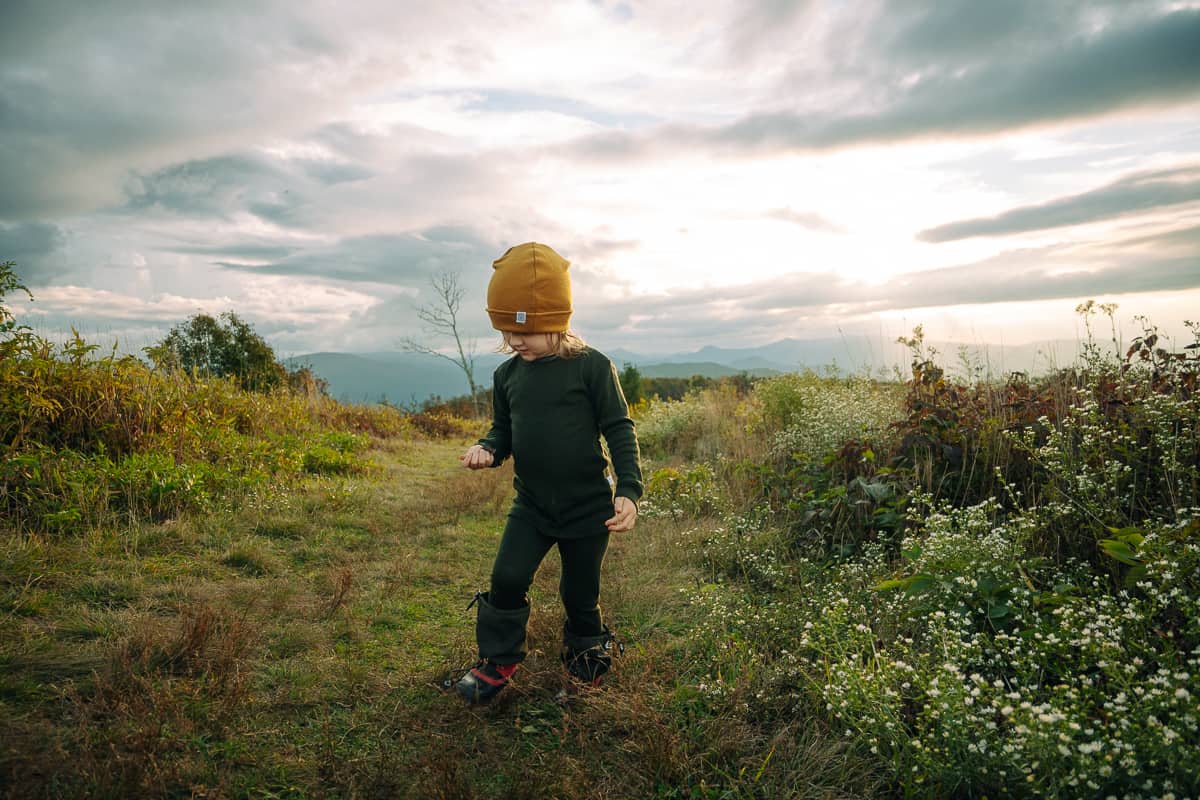 4. Simply Merino
About the brand
Simply Merino is a lovely little family-owned and operated company out of Vancouver, Canada that makes the cutest wool base layers for kids. The core of Simply Merino's ethos is community and sustainability. All products produced by the company are 100% merino wool and made in Vancouver. They take special care to gather or produce all other needed materials locally—everything from elastic to packaging.
This little company is exceptionally waste-conscious. They recycle or repurpose all their fabric in creative ways. For instance, included with our woollies was a personalized and sewn card made with merino scraps. Seriously, does it get more creative than that?   
All products made by Simply Merino carry the Responsible Wool Standard and OEKO- TEX Standard. These standards basically mean, the company can certify their products are produced ethically and sustainably, without potentially dangerous chemicals—from the sheep to your child's skin.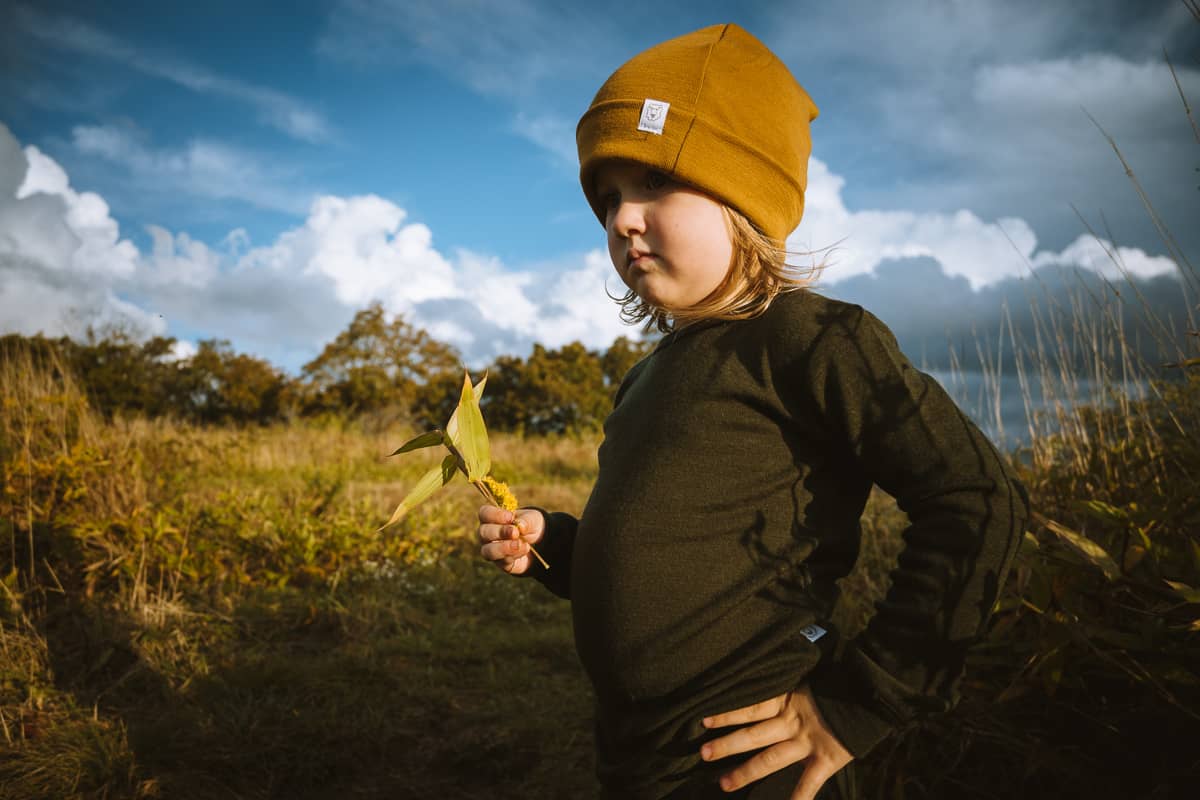 Why we love this brand
One of the key differences in Simply Merino woollies from the rest of the products featured in this article is that their actual fabric is a bit thicker (18.5 micron, 220 GSM). Honestly, I really like it. It's still quite soft, just a touch thicker. If we were going out on an extremely cold day, these would be the base layers I would choose. Though it stands to reason, all the woollies in this article could handle any challenge the Appalachians could throw at them.
If you haven't already figured it out, I am a sucker for earth tones and Simply Merino has a beautiful color palate. They sent us a deep forest green color that's swoon-worthy. An unexpected benefit is that the dark color resisted any staining despite some pretty intense puddle jump testing. I also love how my kiddo blends into the forest with these woollies on, it's almost like she becomes part of the forest herself.  
Another difference in Simply Merino from the rest of the pack is, you purchase base layer tops and bottoms separately to allow the option of mixing or matching. While for some this may not seem like a big deal, for the more fashion-oriented children out there, color choice matters (probably too much on some days – #toddlers, am I right?).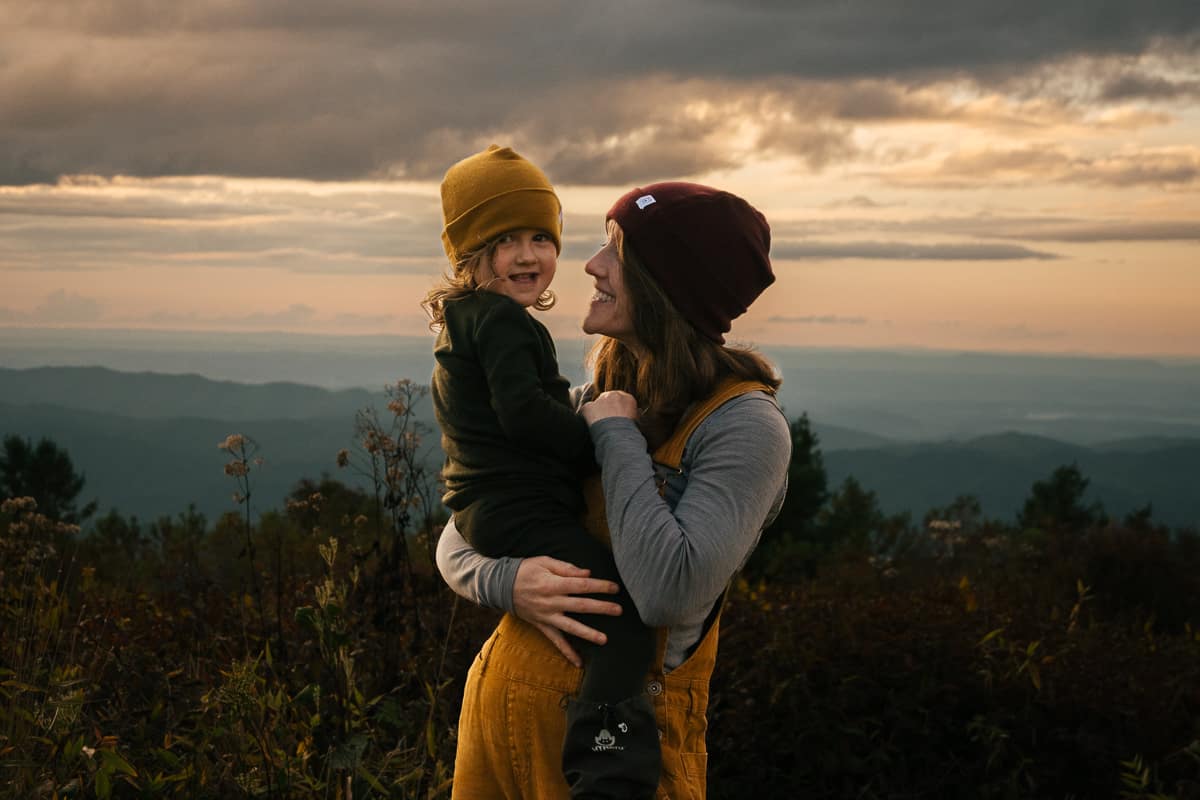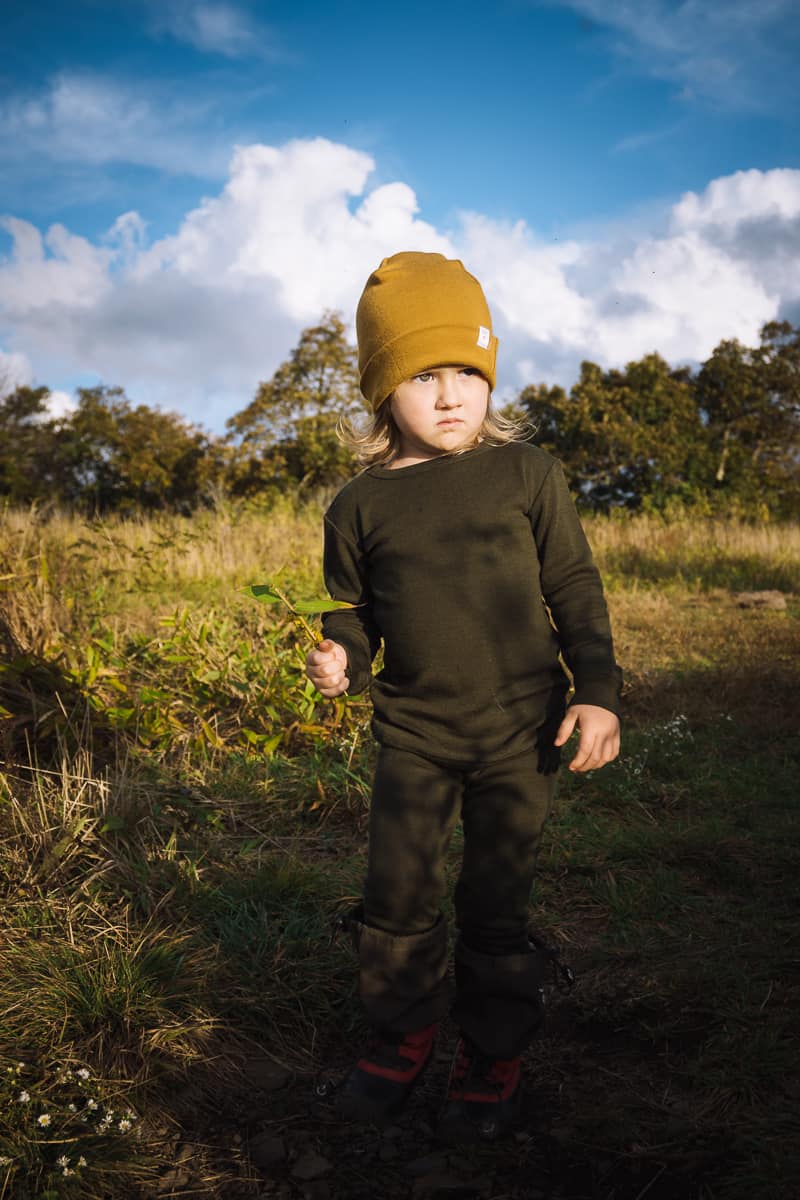 Sizing, price, and options
Simply Merino base layers have a size range of newborn to 12 years, and from XS to XXXL in women's sizes.
Tops and bottoms are sold separately, so you can mix and match colors. Wool thermal long-sleeve tops are around $37 and the bottoms are also $37 (for a total of $74 for the set). 
In addition to base layers, Simply Merino makes beanies, neck warmers, nursing pads (!!), tanks, and wool craft/mending materials.  We had the opportunity to test out a couple of their merino beanies. The beanies are great, especially for kids. They don't fit slouchy but aren't at all constricting. My little one wore hers for hours without it falling off or her pulling it off due to discomfort. Yay for minor miracles and warm ears!   
Shop the full product line on the Simply Merino website.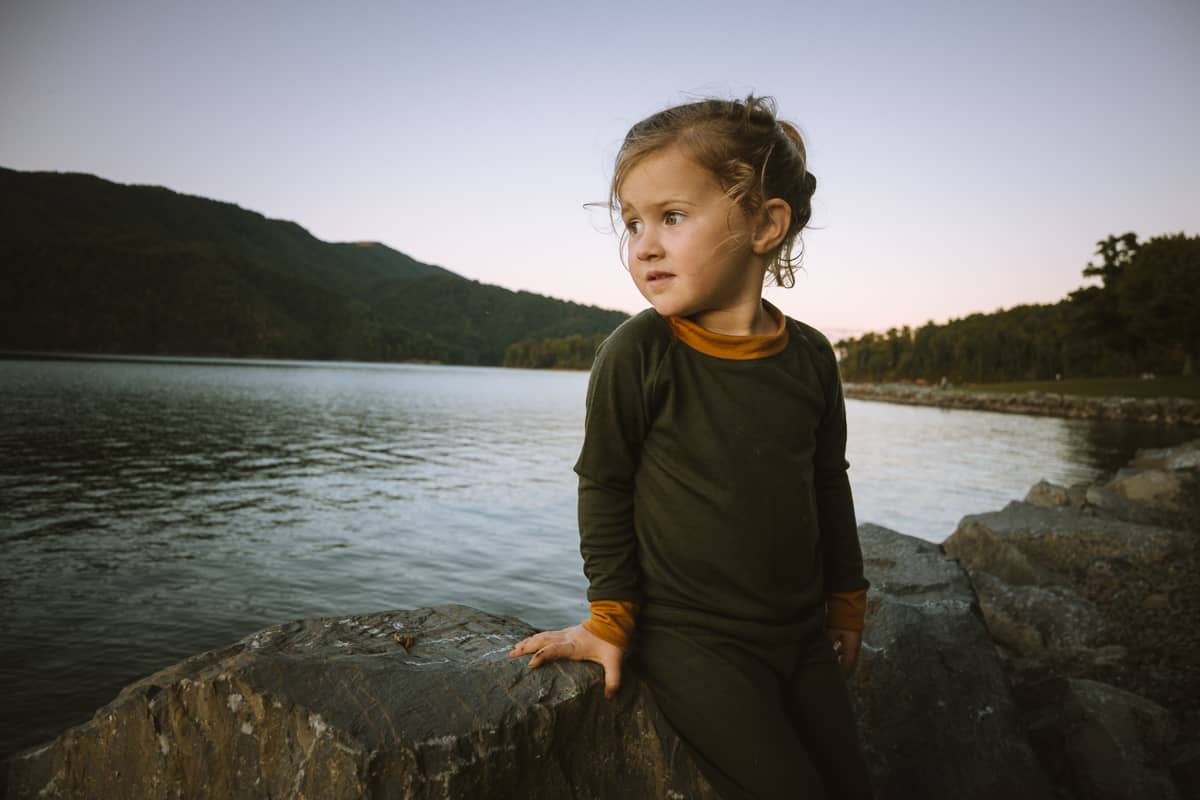 5. TK Clothing
TK clothing is another small Canadian family-owned and operated company that makes ingenious handmade wool base layers for kids. A major benefit of this company's small size is that some of their pieces are still made to order and therefore customizable! Their base layer set is probably the most unique in this lineup, and I absolutely love them!
The products are real-life actual handmade clothing. If the listing on our site says handcrafted in North Saanich, BC, then it's made personally by Rebecca – a person, not a factory. When you buy from TK Clothing, you are supporting a truly Canadian handmade small business. The merino fabric is sourced from a carefully selected range of suppliers including: a mill in the USA (organic merino), a mill in Australia (one of the few left!), ZQ merino, or Oeko-Tex Standard 100 certified or better. 
They also have a small selection of products (like laundry soap and socks) that they do not make themselves, but are offered as part of the whole merino apparel package! – The laundry care products are all from Canadian companies, and the socks are from a small family-run business in New Zealand – they did design them all, though!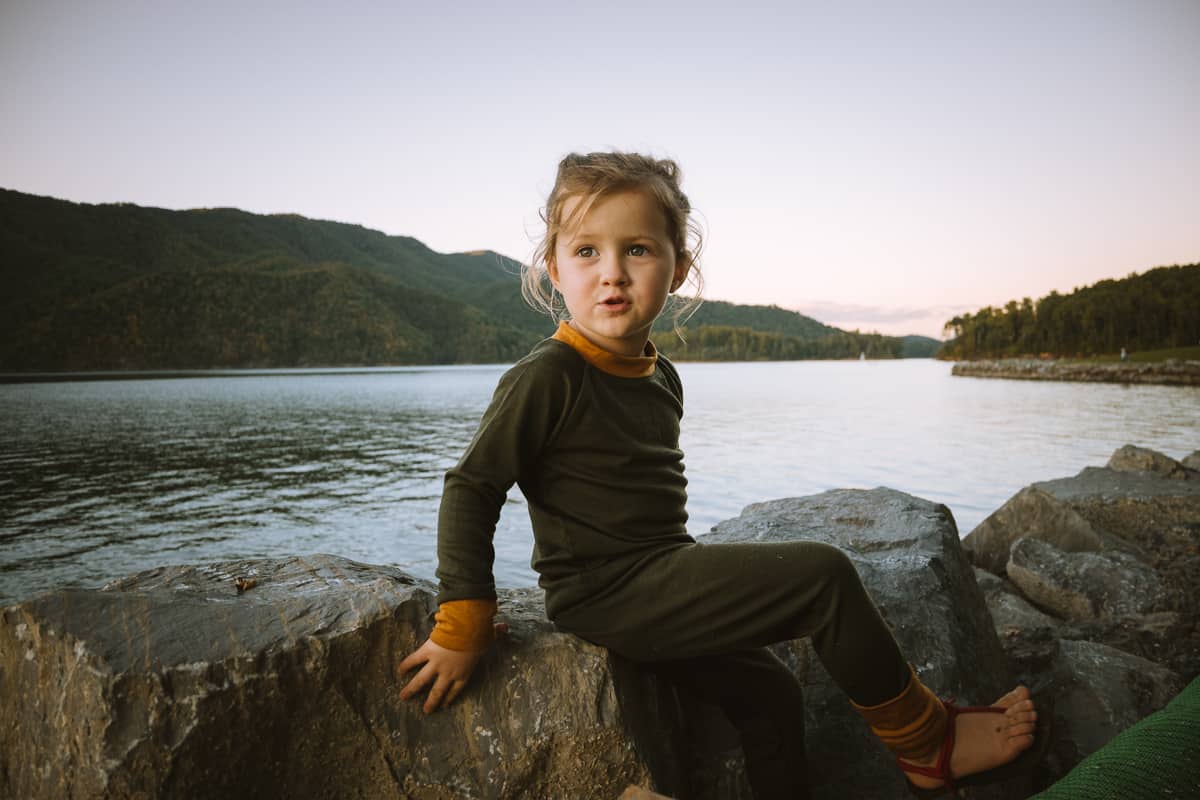 Why we love this brand
First off, the woollies are made in a "grow with me" style. They have long limb cuffs and an elastic-free yoga-style waistband. All of which are easily folded up/down to fit your child through at least two years of growth. This bit of extra length is remarkable and extends the wearing season significantly. It's ingenious! TK's sets also look super adorable with contrasting neck, limb, and waist cuff colors.   
The other most notable difference with this set is that it's a slightly thinner weight of superfine merino wool (195 GSM). Even so, my kid has worn a pair for six months with no visible wear or tears. But if you're looking for something thicker, the company also makes layers in mid and heavy-weight merino, too.  
TK gifted us with a beautiful olive/ochre color set. The colors are rich and earthy, which y'all know I love. I think the contrasting neck and cuff colors add a touch of whimsy and fun, without taking away from the clothing's simple and classic look. The fit of the "grow with me" style is fantastic. My child is on the smaller end of her 2/4 size and the woollies aren't baggy. Even without an elastic waistband, the woollies stay in place through frolics and tantrums alike. Did I mention the style is ingenious? Because it is.   
TK also believes in environmentally aware packaging. So when our package arrived, it was wrapped in paper and tied with 100% cotton string. The string can be composted and the packaging can be recycled. And if you're local, they even offer pickup from their house (!!!) to save on shipping fees, packaging, and gas. How amazing is that?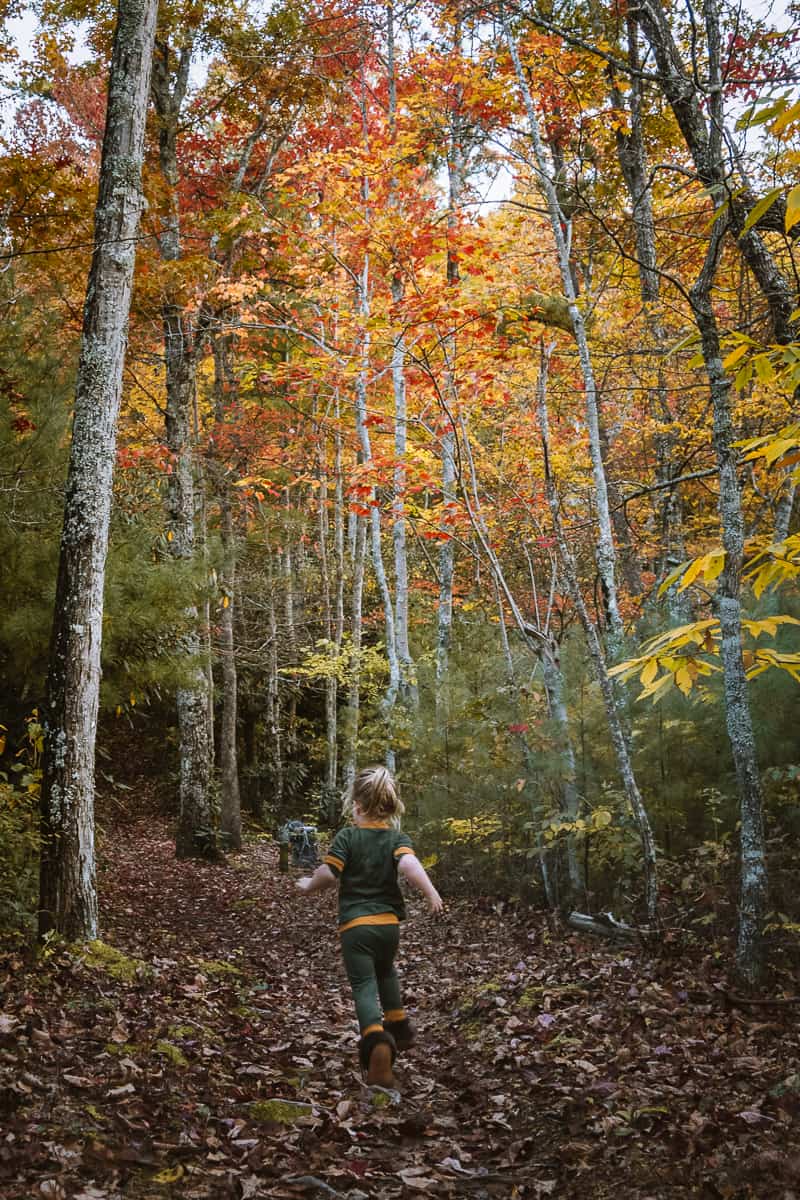 Sizing, price, and options
TK's merino wool base layer sets are ZQ certified and have a size range of 3 months to 12 years.
The wool base layer set (long-sleeve shirt and pants) sells for around $80. 
They also have some other unique product offerings. While most are kid-focused, TK clothing makes cloth diapering materials, leggings, hoodies, rompers, dungarees, undies, and some adult merino base layers and hoodies.   
Shop the full line on the TK Clothing website.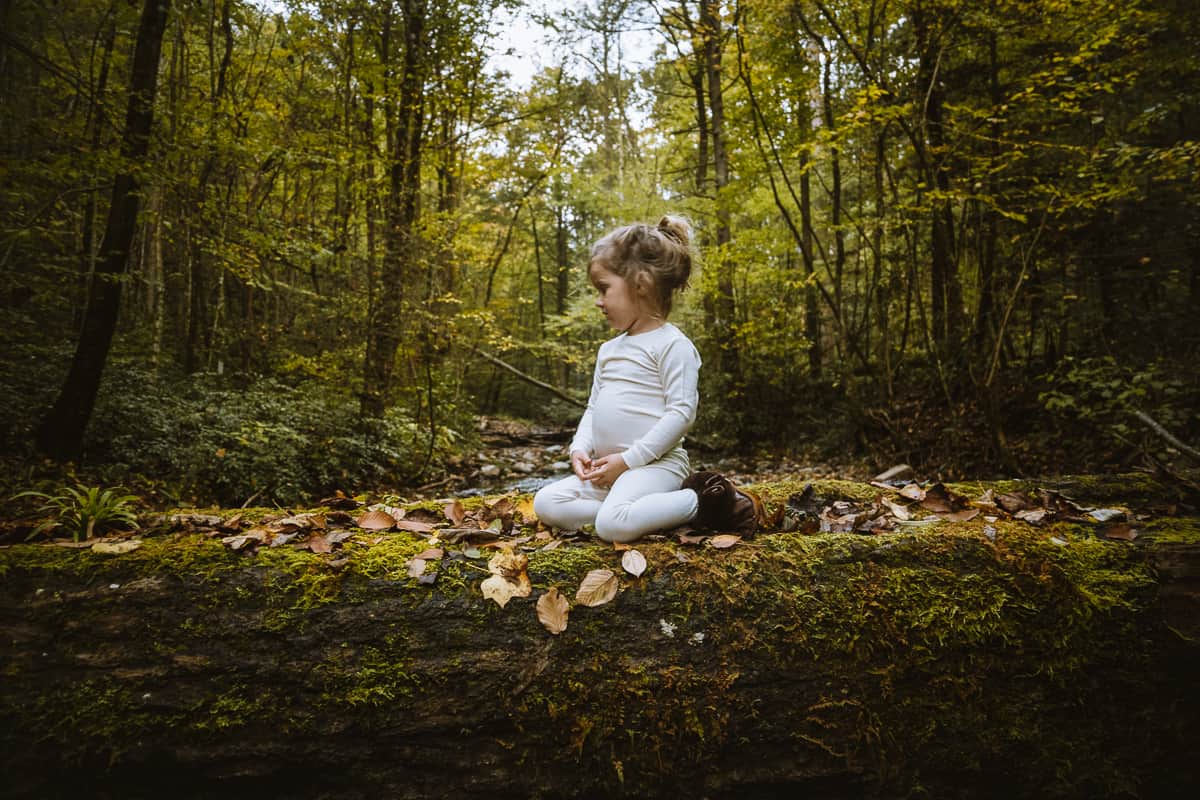 6. Wee Woollies 
Wee Woollies is yet another small Canadian family-owned and operated children's merino wool brand that makes great kids merino wool base layers. They too design and make their products in Canada from ZQ certified wool that is Bluesign, approved. This means they too can assure their customers ethical sustainable practices (without dangerous chemicals) from the sheep to your child's skin.
Wee Woollies is a fun kid and nature-centric company. A lot of their advertisements feature their own children in base layers running around the beaches of Vancouver Island barefoot, which is just straight up endearing.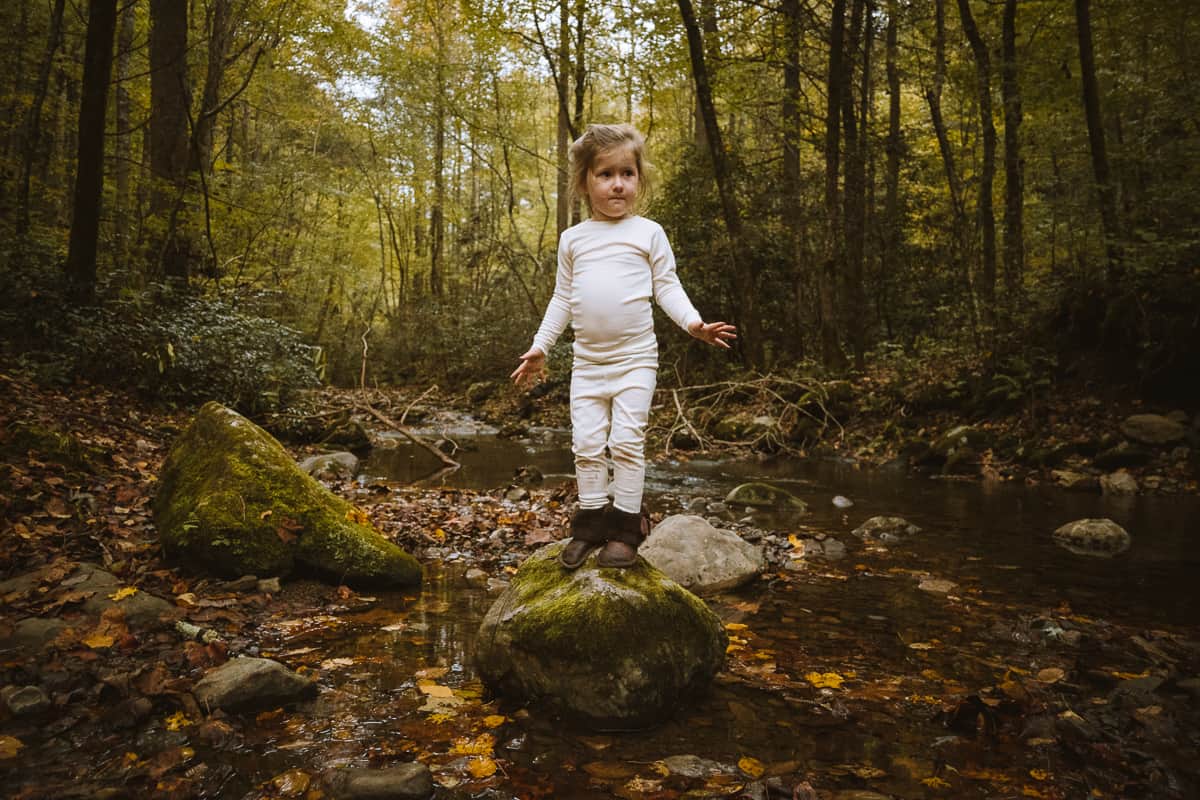 Why we love this brand
The family also promotes mending of their products before replacement. The company has merino mending kits on their site should anyone be in need. This company likely has the most colorful and cheery woollies in this entire lineup. Each set has adorable contrasting cuff and neck hems. But Wee Woollies takes it a step further in that their gusseted bum is also a contrasting color. And can we just give a shout-out to bum gussets? I can't think of any population who needs bum gussets more than ever squatting and bending little adventurers.  
They gifted us a pair of their Polar colored woollies-which are naturally white. Before you start thinking white may not be a good idea, these woollies are beautiful and stand out. With merino's natural UPF properties, the light color is perfect for hot days spent in alpine environments. They are also a bright pop in our typically densely green southern Appalachian forests.
There's something incredibly classic and pure about a little kid in white long johns. I'm positive these are the pajamas my kiddo will wear to bed on Christmas Eve for Christmas morning. They're just that wholesome. Okay, sorry for the tangent, back to the functionality of the woollies. They're great.   
The woollies are made in Canada from 100% ZQ merino wool (195 GSM, 18.9-micron). The wool feels soft and thin but is still incredibly durable. At 195 GSM, these are the woollies I grab when it's hot and we are headed into exposed alpine environments. They have kept my kid comfortable and safe in all kinds of situations. Wet, dry, cold, hot , and of course glaring alpine sun—these woollies are a great choice.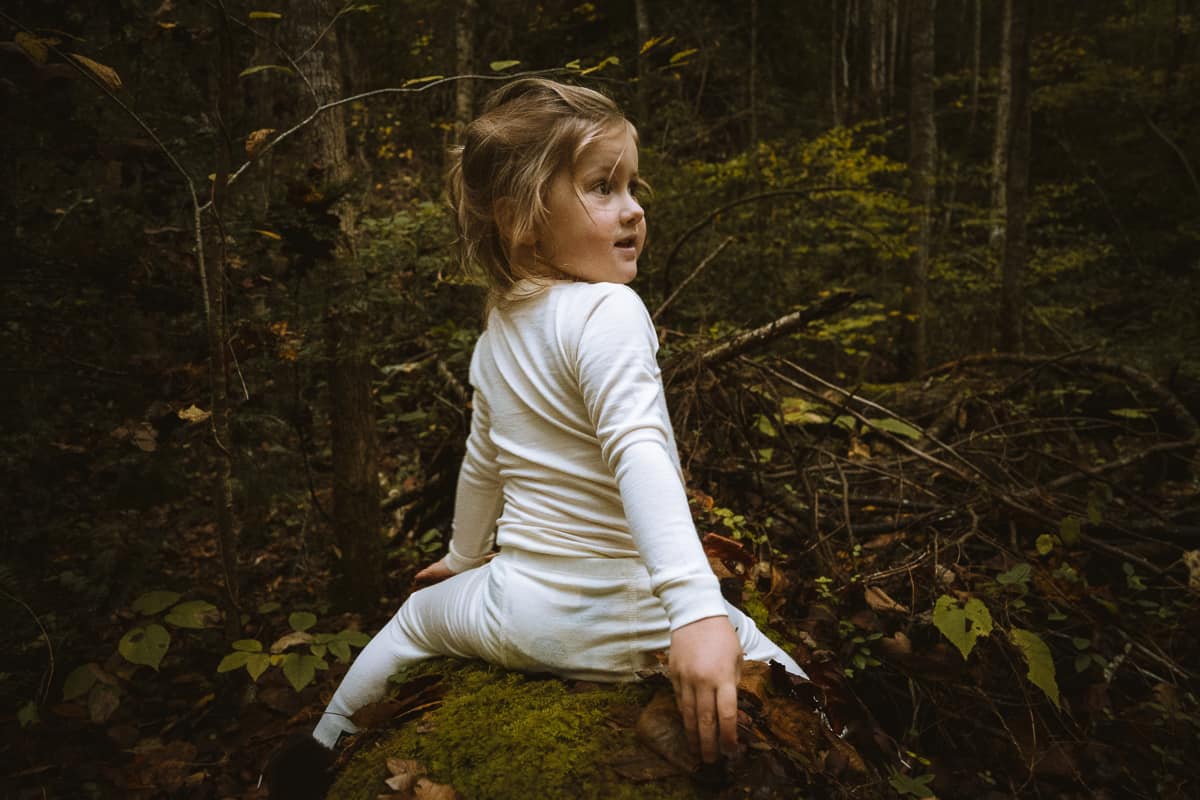 Sizing, prices, and options
Wee Woollies have a size range of newborn to 12 years. Though I should probably note that the contrasting bum gusset is just in the smaller sizes (size 6 and down).
The wool base layer set (long-sleeve shirt and pants) sells for around $84. 
The company has also has merino hoodies, tees, neck warmers, and shortie jams in their product line.  
Shop the full line on the Wee Woolies website.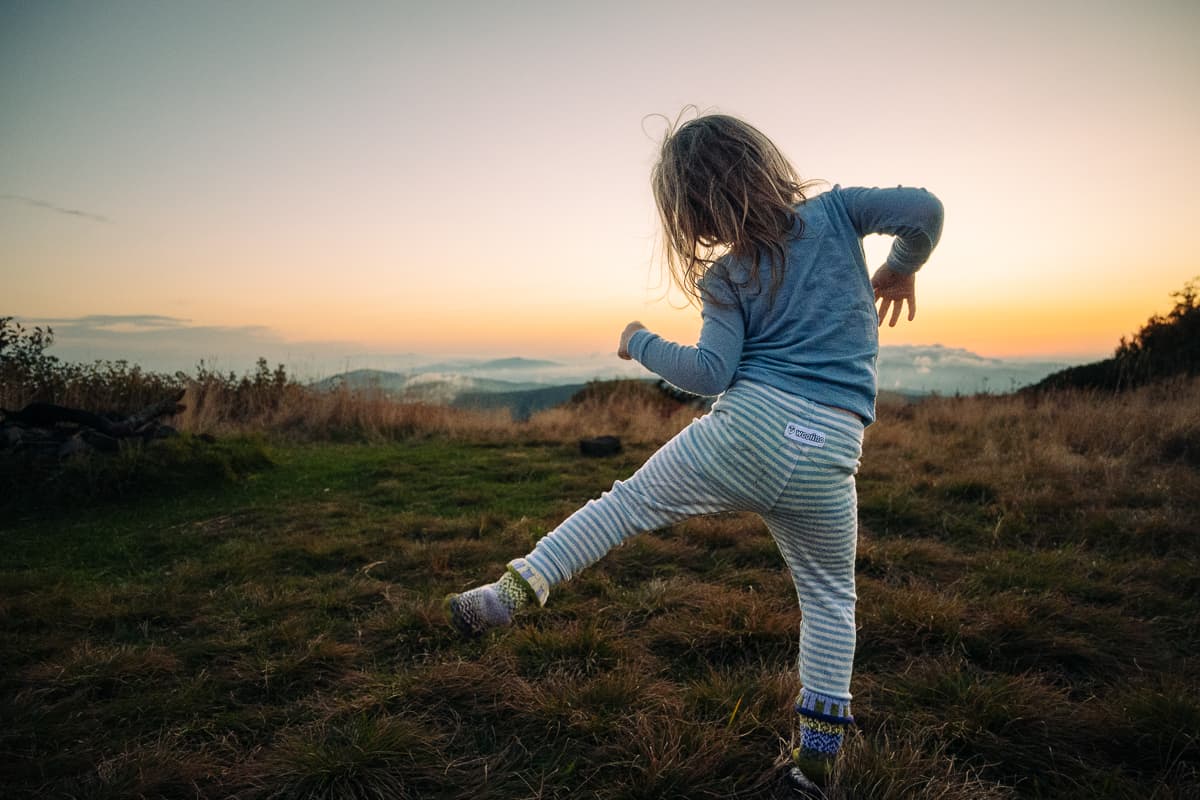 7. Woolino 
Woolino primarily focuses on safe sleep for infants and toddlers. This company is passionate about designing innovative, functional, and most comfortable sleeping solutions for babies using the best fibers nature has created. They love merino wool for all its naturally perfect properties – it's the finest and softest wool on the planet, it's exceptionally breathable, constantly renewable, versatile, and altogether unmatched by anything manmade. They make a range of merino wool products from bedding and blankets, to pajamas and their bread-and-butter wool sleep sacks.   The sleep sacks are their jam and where this company truly shines! 
Woolino products meet the highest quality standards. Everything they produce is made with Woolmark and Oeko-Tex 100 certified merino wool and GOTS and Oeko-Tex 100 certified organic cotton. They use nickel-free YKK snaps and zippers that are also certified to be lead and phthalates free and carry Oeko-Tex 100 certification. 
While their wool pajamas may not be their central product, they're really great. All three of the color offerings are sweet light colors with solid tops and striped bottoms. They are very reminiscent of classic pajama designs and just plain cute.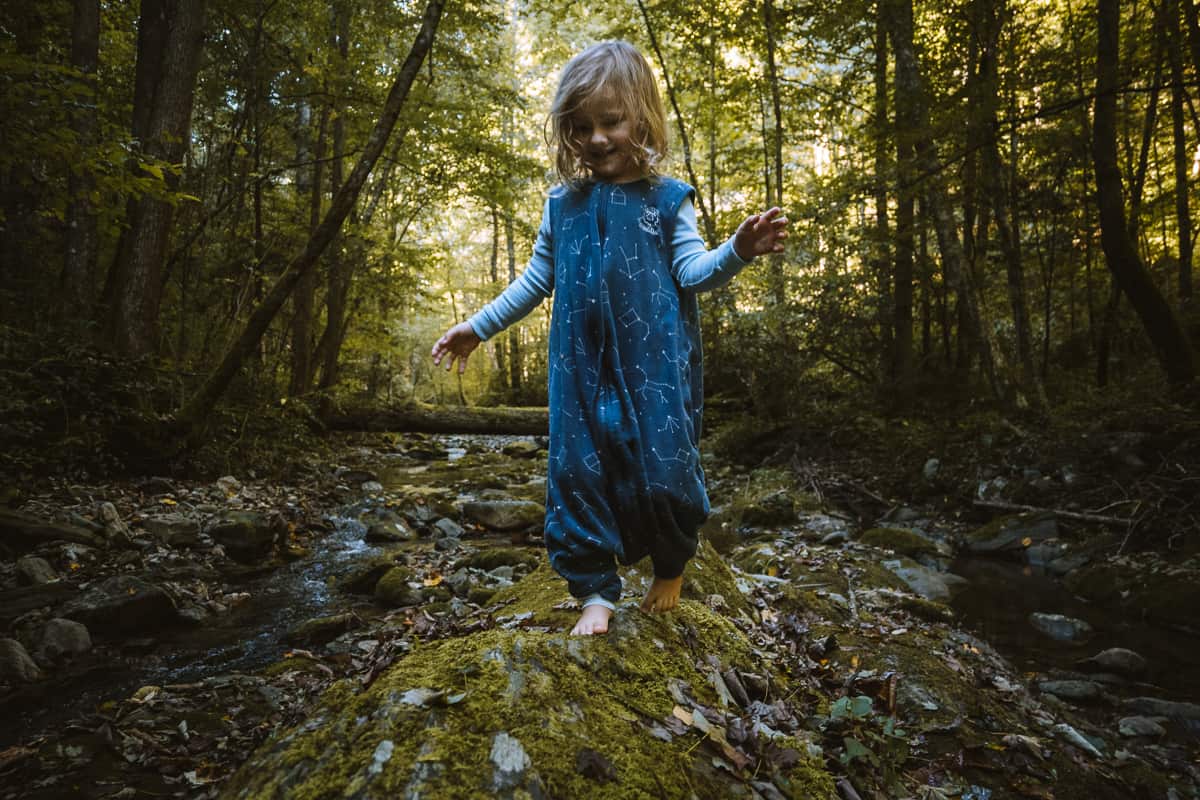 Why we love this brand
For the purposes of this article, we were gifted a lovely light blue set of wooly pajamas. The wool layers are extremely soft, which makes me think they likely have a lower micron (but the wool's specifications aren't listed in the product description). They're also a similar lightweight to most others listed in this lineup.   
My child quite literally spent an hour climbing up boulders to crawl around on her hands and knees in these woollies. Somehow, they survived unscathed (did I mention toddlers are the best product testers?). All in all, Woolino's pajama sets are a very solid and adorable base layer for babies and toddlers.   
But like I mentioned before, Woolino's sleepsacks are really what the company hangs their hat on, and for good reason. Woolino's sleep sacks are insanely breathable, durable, and functional. Some toddler models have footie holes that allow your kiddo to stand and walk in the sack safely (and may or may not make your toddler look like baby Yoda).
When I contacted them for this article, Woolino graciously wanted to gift us a sleep sack too. Given we have used one nightly for the last couple of years, I jumped. Their sleep sacks really are something special and hold up exceptionally well. These products will most definitely last you through multiple children. The one we have used for two years has no noticeable wear—and we've even taken that bad boy backpacking!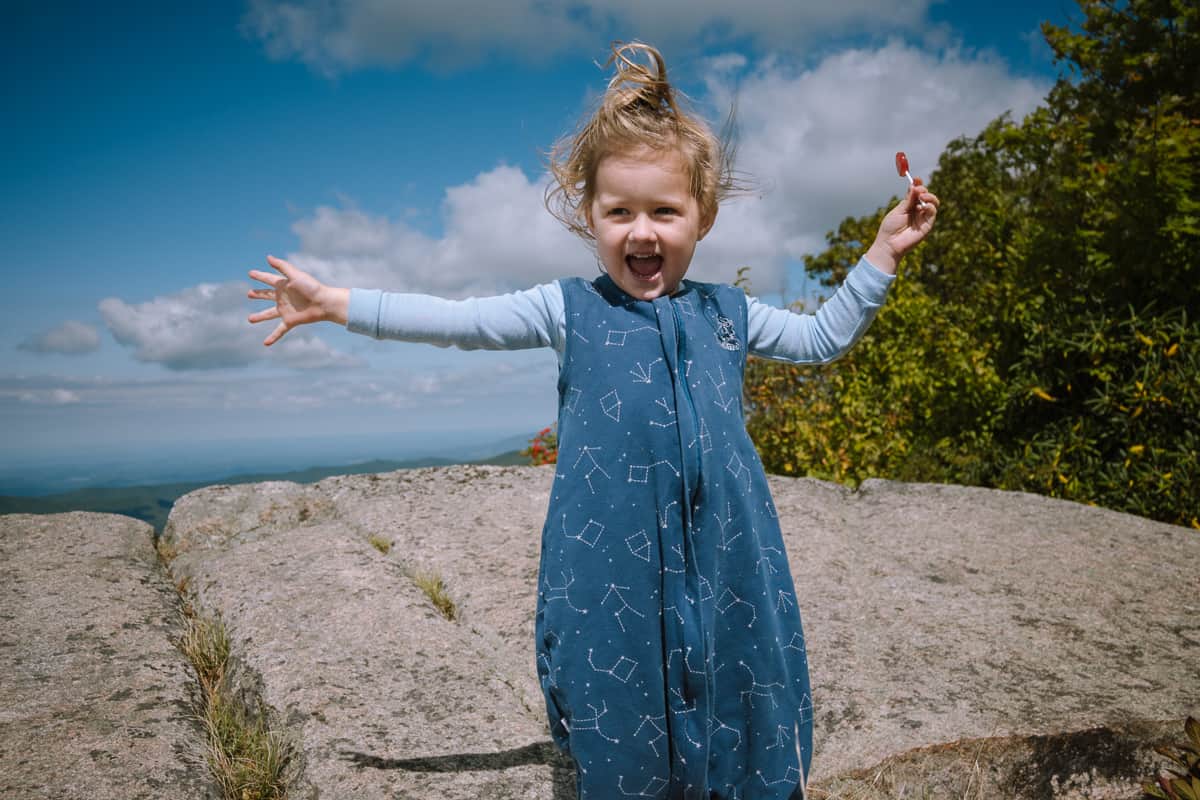 Sizing, prices, and options
Woolino focuses on infant and toddler safe sleep, so their product size ranges are from newborn to 4t.
The wool base layer pajama set (long-sleeve shirt and pants) sells for around $65. The wool sleep sacks range from $75-$99. They usually offer free shipping on orders over a certain dollar amount. 
In addition to the wool pajamas and sleep sacks, the company offers a variety of products such as blankets, bedding, pillows, gowns, socks, pants, bodysuits, sleepers, and lambskins. 
Shop their entire line of products on the Woolino website.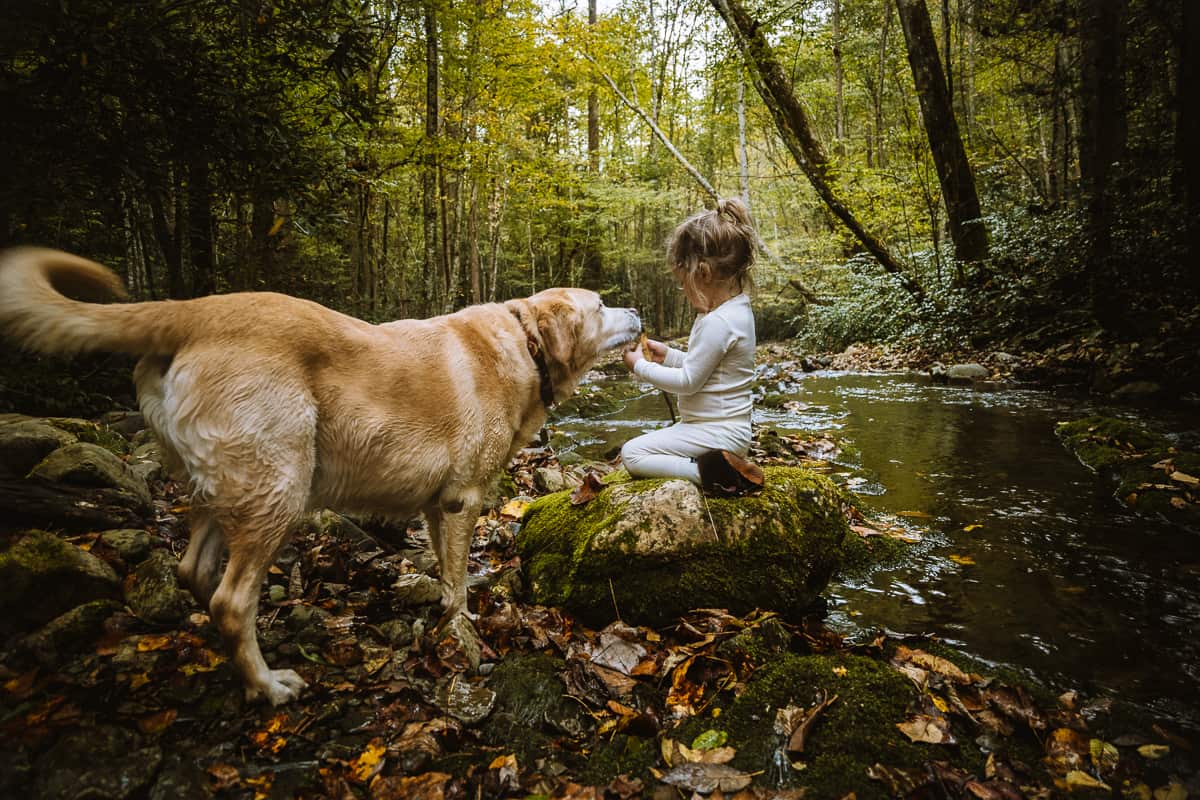 Caring for wool base layers for kids
Merino wool is durable, but it also needs to be properly taken care of. All of the recommendations in this list can be machine washed on the gentle cycle in cold water with a wool wash like this one. While regular laundry detergent in your washing machine will get your wool clean, it's may also shrink or damage it. Most laundry detergents have enzymes that are designed to break down biological molecules (food stains), but that also means they'll break down the biological molecules in the wool. You should also hang dry your wool layers, instead of running them through the dryer to prevent shrinkage. Proper care of merino wool clothes is essential in helping them last!
Conclusion
As we head into the colder months and the holidays, if you're looking for versatile clothing that your children can wear in all situations, check out merino wool. I've mainly spoken of wool base layers for kids throughout this article, but there are companies out there making all sorts of children's products out of wool. From the obvious like wool socks (Nui and Woolino both make fantastic wool socks) to outer layers, and even toys—merino is nature's best technical and ecologically friendly fabric.
What's your favorite thing about merino wool base layers for kids?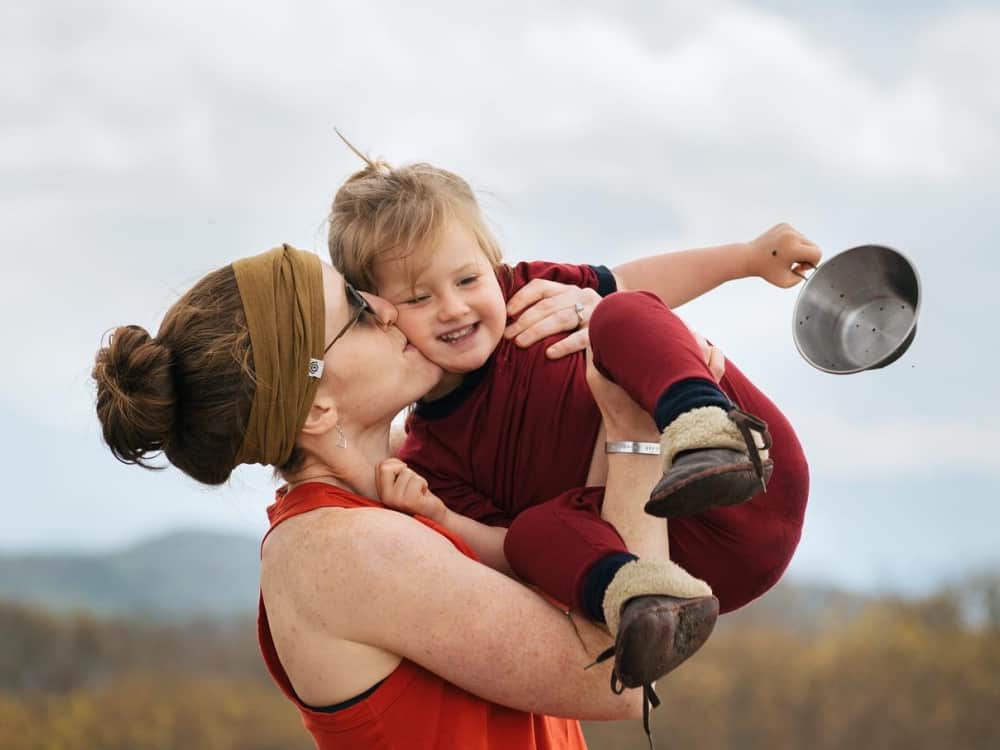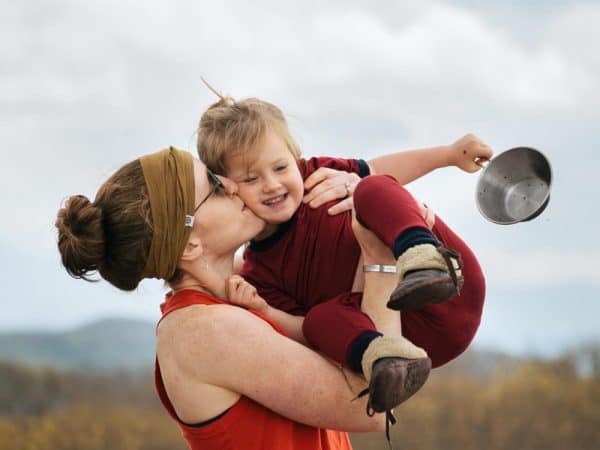 About the author
Somer is a mama living in southern Appalachia. Somer's motherhood journey began when her oldest daughter was born with severe congenital heart disease. Avelyn spent the majority of her 18 months of life within a pediatric ICU. Though she lived her life chronically critically ill, Avie was an incredibly loving and joyous child. After her death, Somer and her husband sought solace backpacking a section of the Appalachian Trail. Before long, they discovered their ability to cope seemed to correspond with time spent outdoors.
When it came time to add another kiddo to the mix, bringing the baby along was never a question. In an effort to celebrate the freedom provided by healthy bodies, Somer has hiked her second-born 2k+ miles. Even so, she doesn't believe grand adventures are necessary to reap nature's wonder. They just as often revel in mundane evenings in their backyard. The family believes it's prioritizing time spent outdoors that's important.
Professionally, Somer has spent the last decade caring for veterans on an acute psychiatric unit as a clinical nurse educator. Over the years she's become a passionate advocate within the intersectional relationships of mental health, wellness, and the natural world. She truly believes there's healing and strength to be found outdoors for those who seek it.
You can find Somer online in the following locations:
Instagram: @somerpickel
RWMC post: Somer Pickel
The post The Best Merino Wool Base Layers for Kids and Toddlers appeared first on RUN WILD MY CHILD.