Is there anything cuter than an adorable baby or kids' swimsuit? Or the perfect matching mommy-and-me (or daddy-and-me) beach look? When it comes to dressing your family for the next family vacation, these brands are the ones a cut above the rest. We've got the best round up of all of the top swimsuits for all the kids in your household, from infant swimwear to kids', whether your goal is matching family vacation swim and mommy and me looks, or chic sun protection for your little cutie.
And since it's obvious (according to my DM's) that you guys are on the hunt for swimsuits for your little ones for the summer, I figured I would share my top recommended brands with you!!
Ever since Kenny and I started our luxury swimwear brands, Kenny Flowers and Watercolors Swim- our women's line, I have been getting questions about when we were going to launch a kids' swimwear line. Then, when I announced our own pregnancy, you guys KNEW something had to be in the works. So we launched Kiddy Flowers! Seeing all of your matching suits on your honeymoons, babymoons, and tropical getaways on the 'gram has been so much fun over the years, but I have to say, seeing you match with your kiddos is even better!
Naturally, I am partial to our own brand, Kiddy Flowers by Kenny Flowers! Our team puts an incredible amount of time and care into each design, color choice, and high-quality, sustainable fabric option. Plus, how fun is it that you can match your kids when you're on vacation?!
For those of you who have worn and loved Kenny Flowers for years – we created kids' suits that will match several different prints. We have the ultra-classic striped Lanai, the fun-and-tropical Maui, the made-for-American-Summer Hamptons, the made-for-vacation Waikiki, and our newest launch, the pastel rainbow North Shore, just to name a few! Plus, how cute are these bucket hats and toddler Hawaiian shirts?! If you know the story of the Hawaiian shirt and how Kenny Flowers was first created, you know what a full-circle moment this is for us.
Minnow Swim not only has super adorable kids' swimwear, but they also have beach bags, toys and games, sunscreen, and sunglasses (how cute are these?!) And, as an added bonus, they also have a monogram shop where you can get your kiddo's initials on any product – love!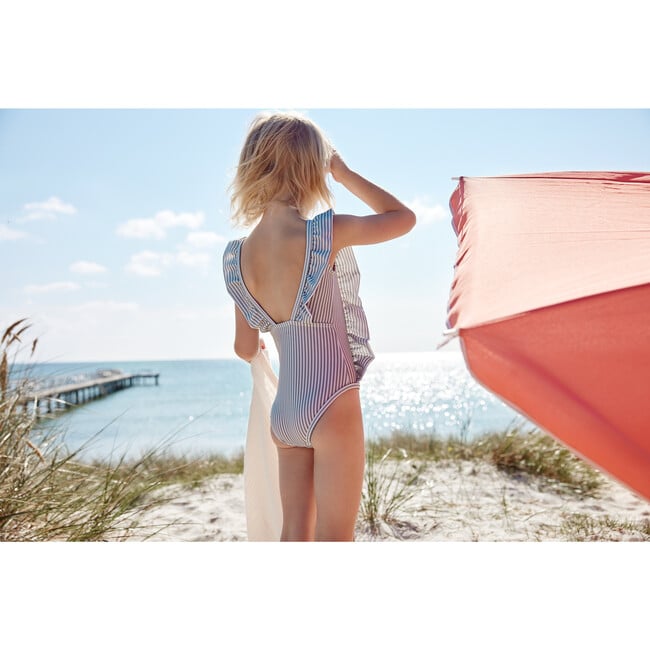 I've been loving everything Maisonette for my baby registry! Maisonette is kind of like Amazon for small businesses focused on kids. They have taken your favorite kids' brands and independent boutiques and housed them all under one roof! This company has a lot more than just swimwear on its website – they have clothing, accessories, toys, and even home decor. I'm obsessed!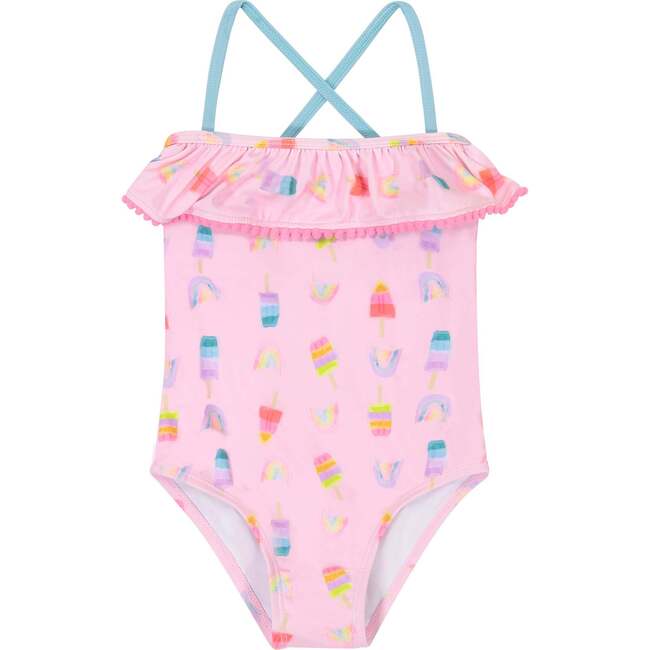 One of the most popular and well-known kids' swimwear brands is Ruffle Butts, which you can find on Amazon, making shopping these adorable ruffle kids and infant swimsuits super easy. Although Ruffle Butts does have some boys' swimwear, they mainly focus on baby, toddler, and tween swimsuits for girls. 
Summersalt has adorable matching family vacation looks, and maternity and kids' swimwear, so you can style your kids for summer in their Mama and Minis Collection!
This fan-favorite one-shoulder style is SO cute.
Looking for chic matching swimwear for the whole family? Shade Critters has you covered! Born in Palm Beach, they have the most adorable designs complete with ruffles, sequins, and even matching skirts. Like how cute is this hula skirt swimsuit for your next Hawaii family vacation?
Check out these other blog posts
The best baby registry must-haves

The best babymoon dresses & babymoon packing guide
The post The 6 Best Baby and Kids' Swimwear Brands to Buy This Summer appeared first on JetsetChristina.