Traveling with young children doesn't have to mean sacrificing luxury and comfort.
In fact, I would argue that when you travel with your kids, you might want more of the convenience that comes with four- and five-star hotels than if you were traveling solo.
There are many different accommodation types to choose from these days, and while my family has had great experiences with Airbnb rentals, sometimes I just want to enjoy a hotel and everything it has to offer, like room service, a beach club and a spa.
For more TPG news delivered each morning to your inbox, sign up for our daily newsletter.
I always look for a points-friendly hotel first but I don't let the goal of redeeming points be the driving factor in choosing a hotel 100% of the time. When it comes to traveling with small children, I prioritize comfort and convenience above all else.
Here are six things I look for in a hotel when traveling with my family, which includes two small children.
Safety and cleaning protocols
I would be remiss if I didn't start out noting that we are still in a pandemic, and traveling with kids who are still too young to receive the vaccine (at least at this point) is a personal choice that my husband and I do not take lightly.
Last year, we postponed a much-anticipated trip to Kauai because, among other things, we were concerned about the long flight time from our home in the Bay Area, we weren't certain that our 2-year-old would wear her mask the entire flight and we didn't want to risk exposure at the time.
As far as safety is concerned right now, when we choose to stay in a hotel over a home rental, we check to ensure that masks are required of all guests — and not just recommended for unvaccinated guests. It's easy to find a hotel's policy by checking its website but I often go a step further and call the hotel to ask about its COVID-19 protocols before booking a stay.
When choosing a destination, I also want to know that the city or state we're considering also has indoor mask mandates. The first step to enjoying a family vacation these days is ensuring that your family's risk tolerance is a good match for the destination you are considering.
Family-focused amenities
My son was about 6 months old when we took our first international trip as a family to the Four Seasons Punta Mita in Mexico. We were blown away by the attention to detail when it came to anticipating the needs of a young family with such a small child.
There was a diaper genie, a real crib (not a Pack n' Play like some hotels offer), baby sunscreen, baby body wash and age-appropriate toys all waiting for us in our room when we arrived.
The resort even provided a stroller for us to use around the property and when we ventured out to explore Puerto Vallarta. When we made our way down to the hotel's pool, the resort loaned us a Pack n' Play for our son to hang out in (in the shade, of course) while my husband and I enjoyed our poolside lunch.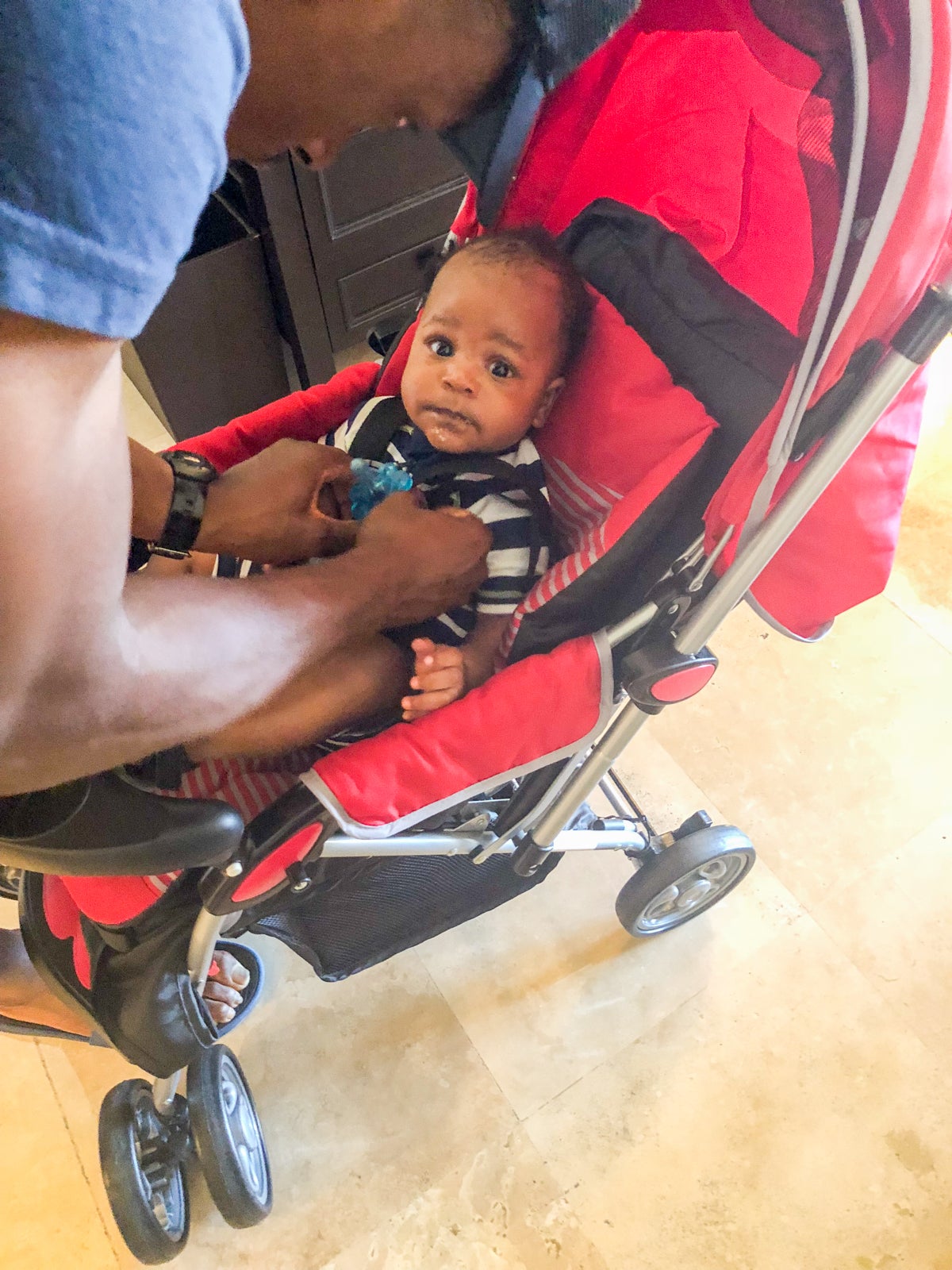 On a recent stay at the Waldorf Astoria Monarch Beach in Southern California, the hotel had toddler-size bathrobes that our kids wore over their swimsuits when we went to the pool. At the private beach club, buckets, shovels and other sand toys were available to rent during our visit.
It's these little touches that prove a hotel has thought of every guest, regardless of age, and are the things I look forward to when staying in a hotel with my family.
Related: Keeping the luxury in travel once you have kids
Dining options, including room service
Any parent knows that eating out can quickly turn into a circus depending on your baby's or toddler's mood. That's why in-room dining is on the priority list when I'm choosing a hotel for my family. If room service isn't an option, it's important to know that there are restaurants on the property or close by.
At the Four Seasons Punta Mita, aside from delicious food (and even vegan options), I was impressed with how well prepared they were to accommodate its youngest patrons.
The hotel offered baby plates — small plates with bananas or other finger foods they can feed themselves — as soon as we sat down. It also offered baby-friendly utensils and even bibs embellished with the Four Seasons logo.
Other must-haves for an enjoyable dining experience with kids include high chairs or booster seats and a kids menu,  preferably one with more options than just chicken tenders and fries.
These may seem like small things in the grand scheme of a larger vacation — but when each person on the trip is thought of and fully considered, everyone is happy.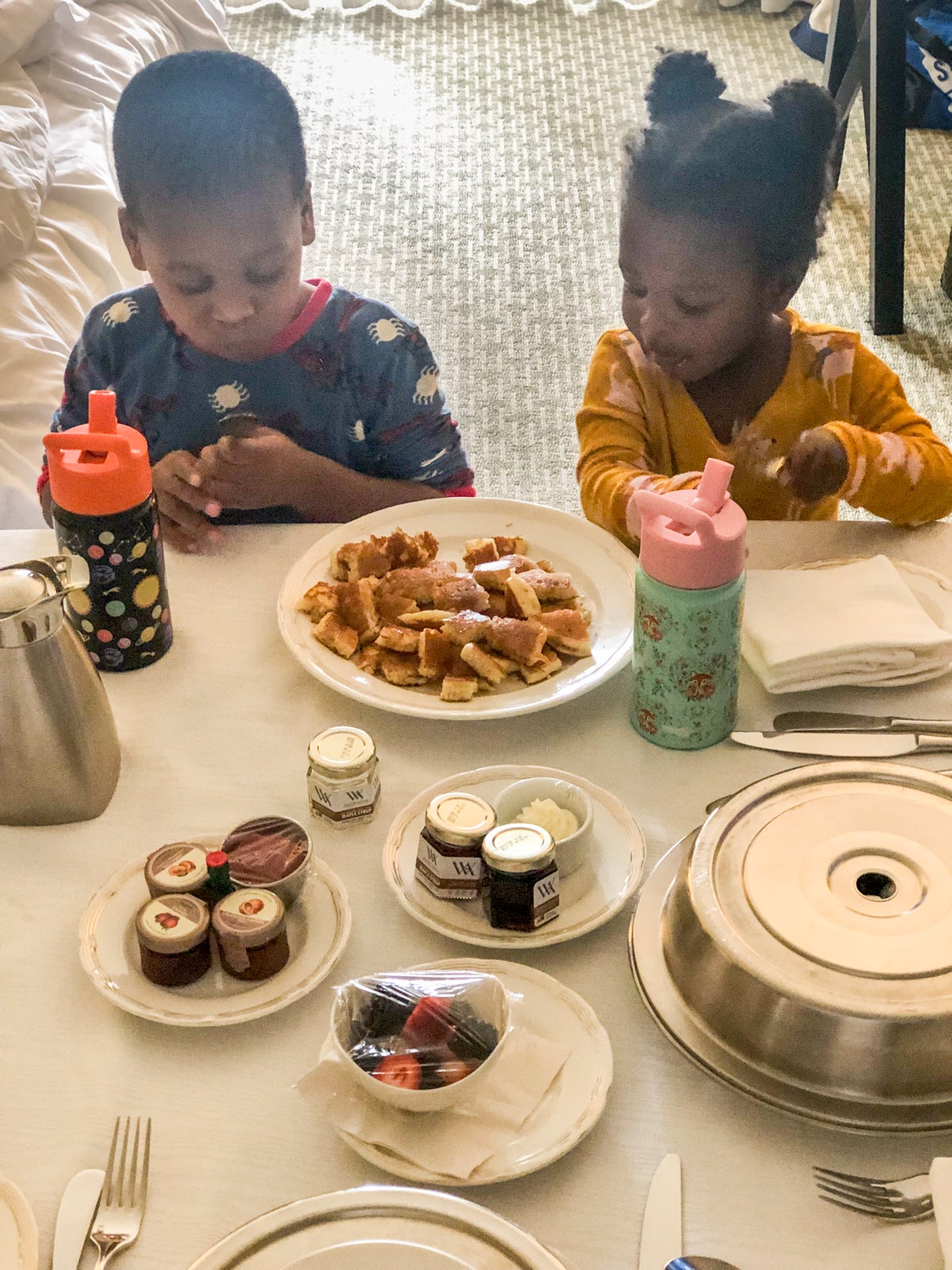 Related: 7 things to know about ordering room service during the pandemic
Personalized service
When it comes to personalized service, a little goes a long way.
Not to over-reference a single stay, but my husband and I still talk about how special it was when staff at the Four Seasons Punta Mita greeted our son by name when we arrived at the hotel. We immediately felt welcome and knew we were in good hands. We're always unsure of how our kids will be received, especially at luxury properties and higher-end environments, so it was nice to be greeted in such a friendly way.
When deciding between properties, I like to research if they offer anything special for families with young children, like the kid-sized gift bags we received at the Waldorf Astoria Monarch Beach that included a candy cane, coloring book, rubber duck for the bath and a few other small items. Other TPG staffers have also found their kids get excited by similar small gifts, such as this basket of complimentary stuffed animals to pick from at the new Cloudveil hotel in Wyoming.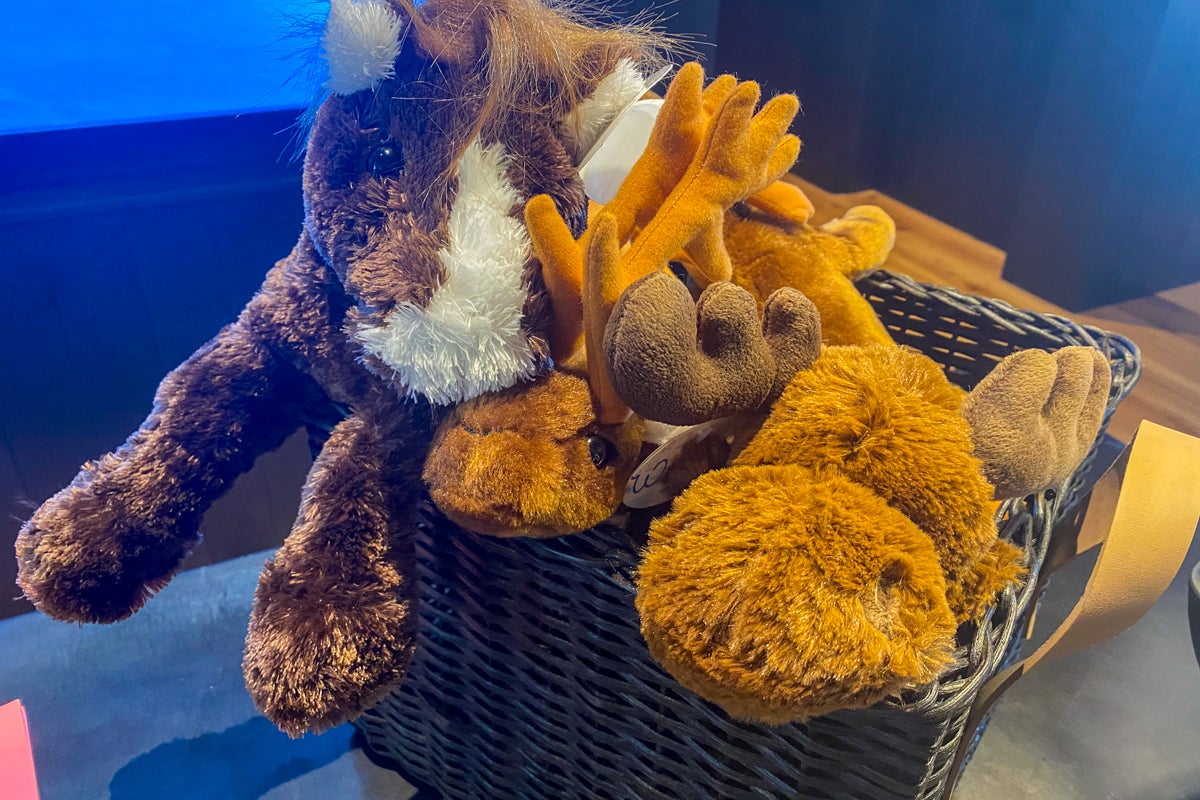 These small tokens keep the kids excited for what's coming next — which is always appreciated.
Room size
Generally, I can get an idea of the size of a room from photos on a hotel's website. When considering the size, I tend to look for space between beds, where the closet is located and if the room has more furniture than open living space.
Related: 10 lessons from 10 years of traveling with kids
Higher-end hotels tend to offer larger guest rooms, even in the lower-tier room categories. The bigger the room, the better, especially when traveling with kids that are used to having a ton of space to run around. For us, it's worth the increased cost in cash or points to have more space for everyone to move around comfortably.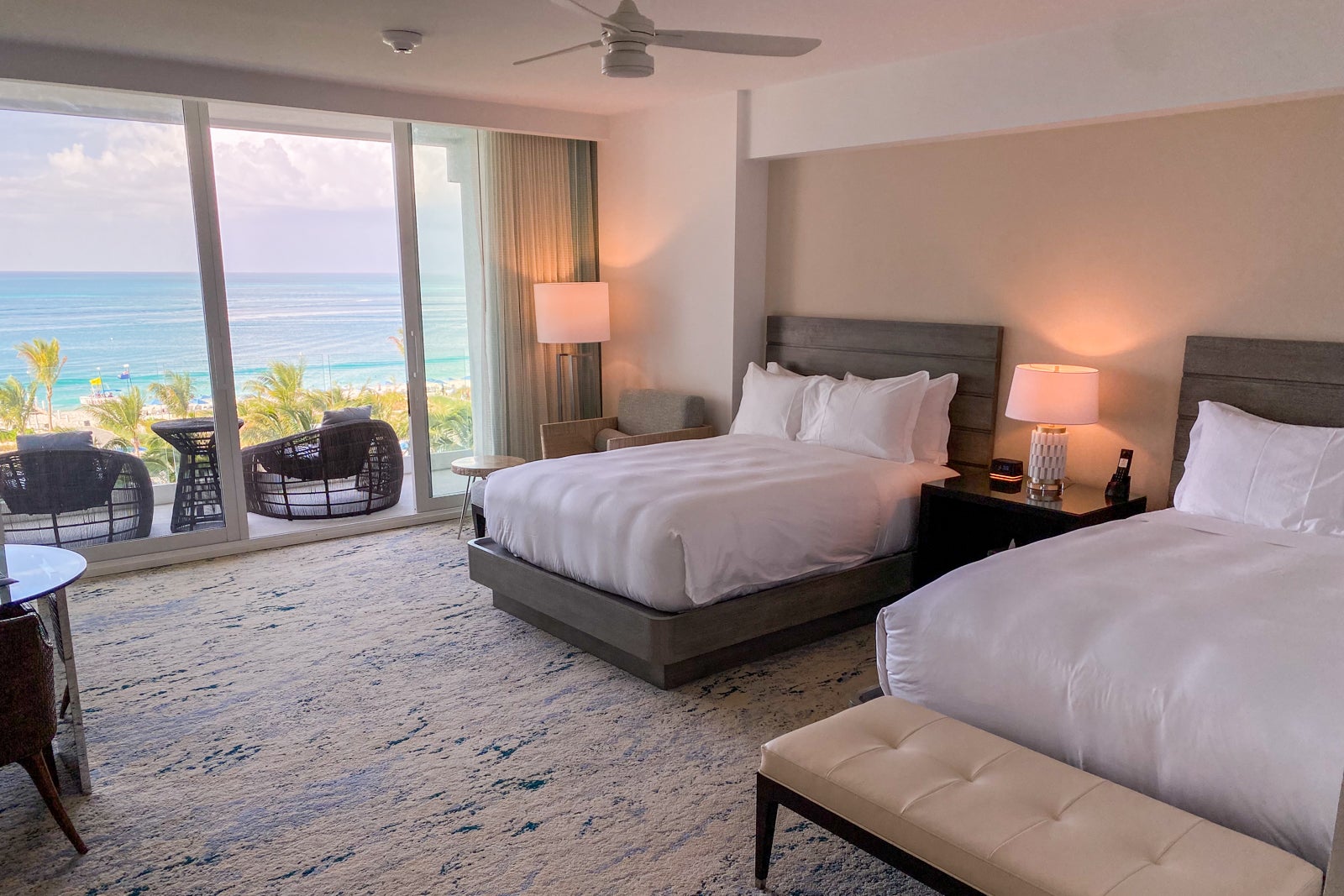 Something for parents, too
My family vacations aren't just about my kids. The hotel is as much for me as it is for them.
If I choose to stay at a hotel, I prefer one with a spa so that my husband and I can take turns spending a few hours getting pampered and enjoying some quiet time without the kids.
Dining options are important to us, too. Even though we're not picky eaters, we enjoy quality ingredients and trying new things, so it's always a bonus when we can do that and satisfy our kids' palates as well.
Then there's room service: 24-hour room service is something that I wholeheartedly enjoy as the introvert in me loves having the option to stay in my room all day if I want to. And again, it's a nice option for a meal when the kids are being fussy.
A valet service that allows me to drop my car at the hotel's entrance and call down for it when we're ready to leave saves not only time but also sometimes avoids tantrums from overtired toddlers. And a bellhop that helps us move our luggage in one trip is a huge convenience when trying to keep up with the little ones.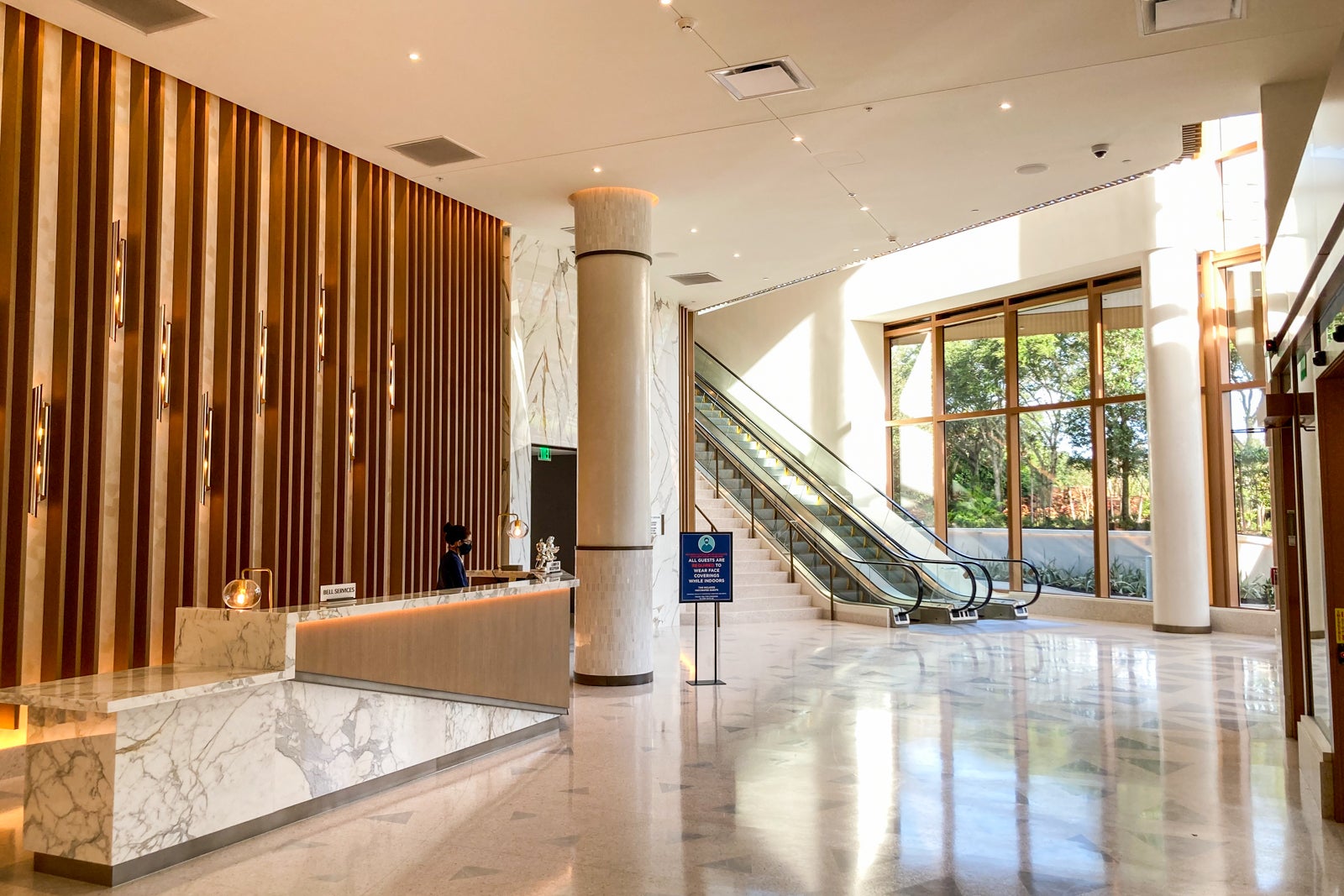 I love that a great hotel can help take the guesswork out of trip planning. When I'm not sure about what we should do that day, I can ask the concierge for recommendations. When staying at a hotel that I know is family-friendly, like ones with a kids club or beach club, I don't have to wonder how I'll keep my toddlers busy or if I brought enough toys.
It's a family vacation and every member of the family deserves to enjoy themselves, right?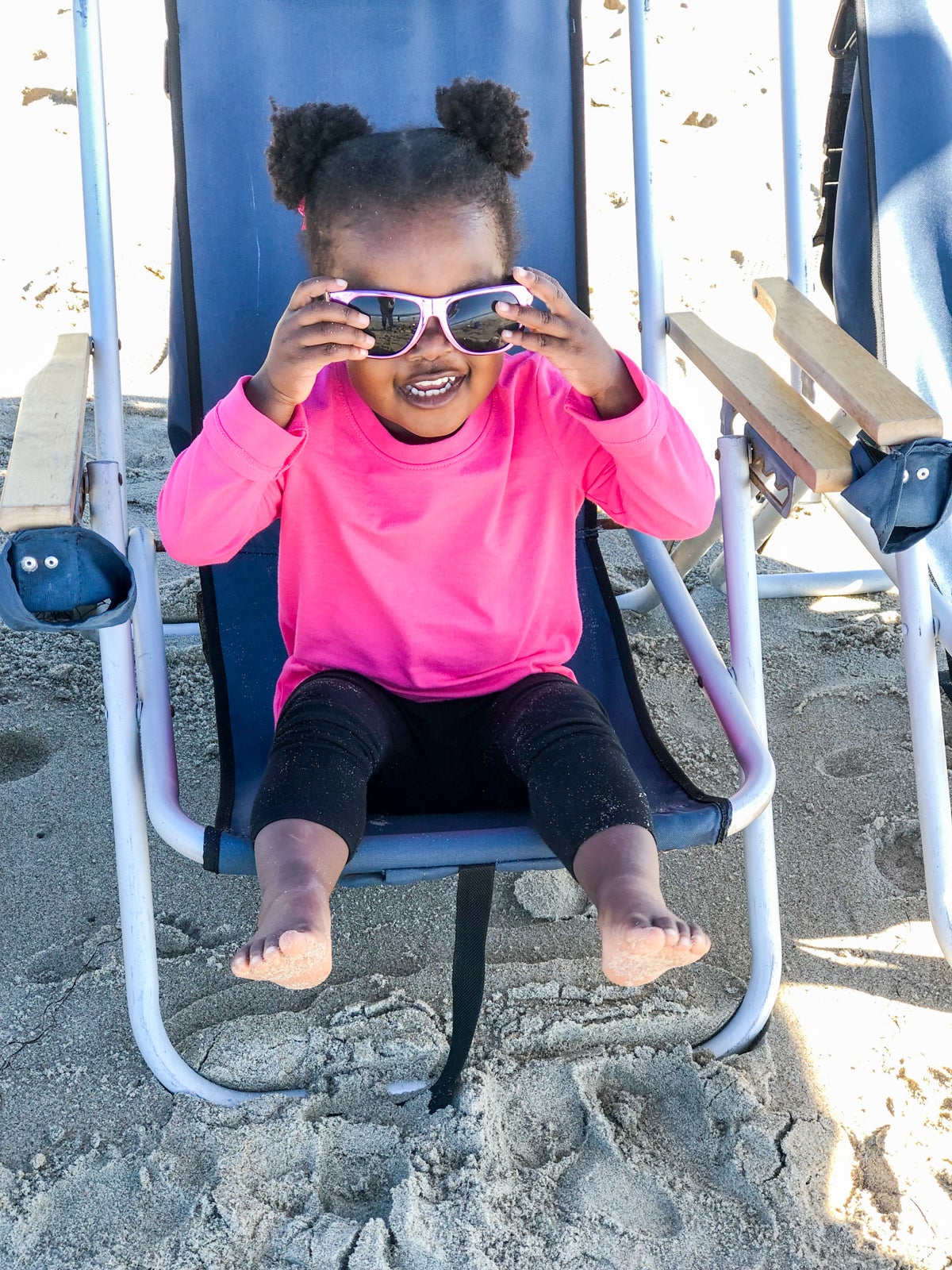 Bottom line
When shelling out cash or my hard-earned points on a room when traveling with my family, I look for a few specific details to ensure it will be a fun trip for me and my entire family.
Right now, for us, COVID-19 safety protocols are a must anywhere I travel with my unvaccinated toddlers. Hotel amenities, dining and personalized service are also important to the experience, as well as a large room that makes an otherwise cramped space much more comfortable for everyone.
But choosing a hotel isn't just about making my kids happy; I want to be happy and enjoy the space as well.
On-site spas and restaurants, room service, valet and concierge services not only make my life easier when traveling with my family, but also provide a service that my husband and I can enjoy as well.